October
Fall into the Old Sacramento Waterfront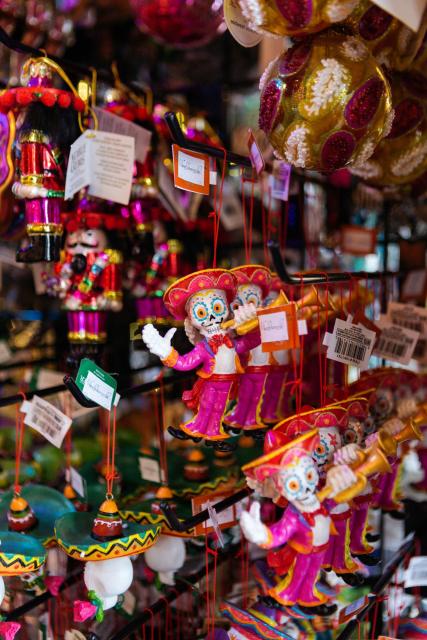 Crisp air and colorful leaves mark the official start of Fall, and the Old Sacramento Waterfront is excited to welcome the new season. Our restaurants, bars, and shops are eager to see you. Check out their new seasonal menus, great deals on gifts and more! For Fall lovers, here are just a few recommended must-do activities and events.
Pumpkin Spice, it's that time again! The signature flavor of Fall has taken the city by storm, and our very own Steamers Bakery & Café has created their own special version of the Pumpkin Spice Latte. Give it a try, tag Steamers, and @oldsac in your sweater weather photoshoot on the Old Sacramento Waterfront.
Spooky season and Christmas collide at the Christmas Company where you can get ghoulish Halloween decorations.
Ghost tours are back! Witness villainy, treachery, and murder most foul- all true stories wrenched from headlines more than 150 years ago! Click here to buy tickets.
Have a cheat day; you've earned it! Kick off Fall with a delicious meal from Rio City Café's new seasonal menu. Why stop there? Explore all of our eating options in the Old Sacramento Waterfront District here.
Looking for a kid friendly event? Join the Old Sacramento Waterfront district for a free Trick-or-Treat on Sunday, October 27th!