Reaching New Lights: A new Iconic sign is coming to the historic Waterfront!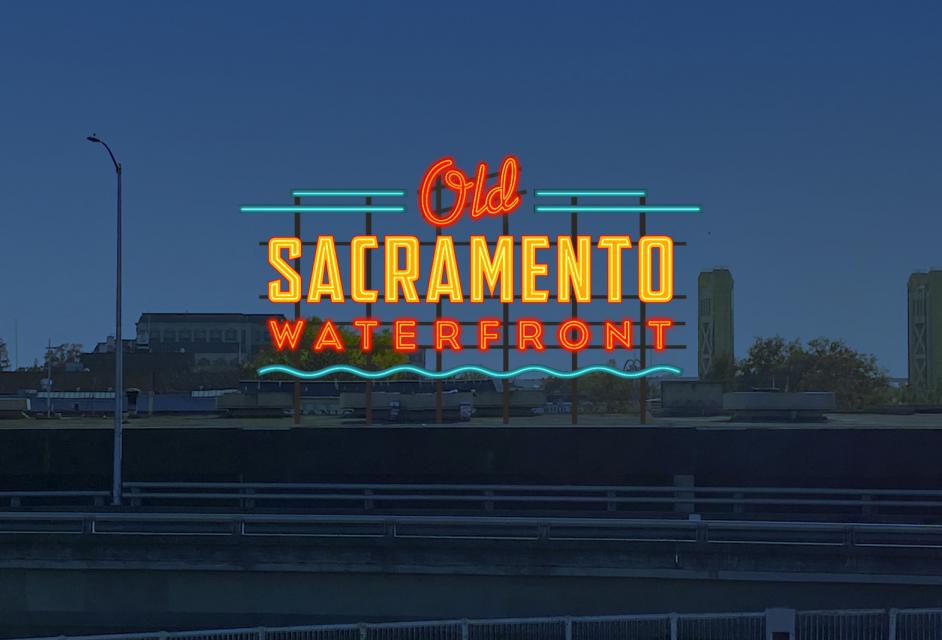 Better light than never!
The Old Sacramento Waterfront will soon have a new, unique landmark sign atop the California State Railroad Museum to greet visitors as they approach Downtown on Interstate 5. The 26-foot high by 45-foot wide iconic sign was designed to celebrate Sacramento's innovative spirit and historic waterfront neighborhood.
Led by the Downtown Sacramento Foundation, the new sign is being designed by Sacramento-based Pacific Neon with support of Old Sacramento property and business owners and California State Parks. The Downtown Sacramento Foundation has already raised nearly $85,000 for the sign from the Downtown Sacramento Partnership, California State Railroad Museum Foundation, Visit Sacramento, Harvego Family Foundation and Young Professionals of the Rotary Club of Sacramento. Already, these partners have committed just over half of the necessary funding to bring the sign to life!
You can help to light the Sacramento skyline too! The Downtown Sacramento Foundation will continue to fundraise for the sign through Big Day of Giving on May 6, 2021. You can donate now at BigDayofGiving.org/DSF. All donations made to this site through Big Day of Giving will support the iconic sign!