Sweet Turtles Chocolates, Ice Cream & Souvenirs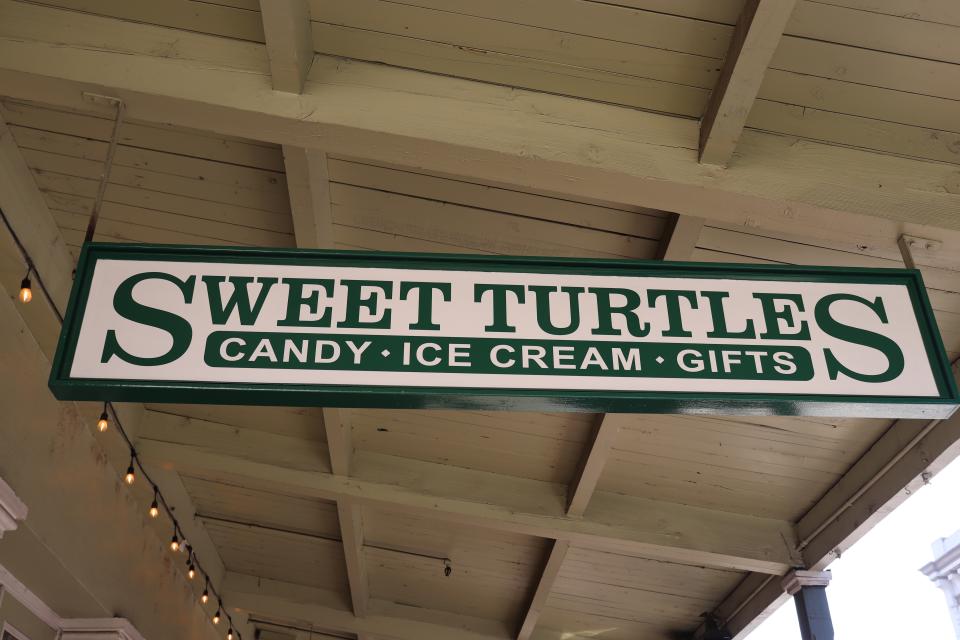 We hand make a variety of delicious chocolates and fudge that are sure to bring smiles to everyone! Additionally, we carry a great variety of chocolate truffles and sugar free candy that are sure to make everyone happy!
For those that love ice cream (and who doesn't), we carry 26 flavors of incredible ice cream (including sugar free options and sorbets) with a nice selection of cones, including decadent chocolate dipped cones. If you are in the mood for something different, we can also make sundae's, milk shakes and affogato's! :)
In addition to a variety of espresso drinks and soda's, we have a fun selection of gifts, toys and vintage candy for sale in our fun Old Sacramento store.
| | |
| --- | --- |
| Monday | 10:00am – 6:00pm |
| Tuesday | 10:00am – 6:00pm |
| Wednesday | 10:00am – 6:00pm |
| Thursday | 10:00am – 6:30pm |
| Friday | 10:00am – 8:30pm |
| Saturday | 10:00am – 9:15pm |
| Sunday | 10:00am – 7:00pm |