Live at the Waterfront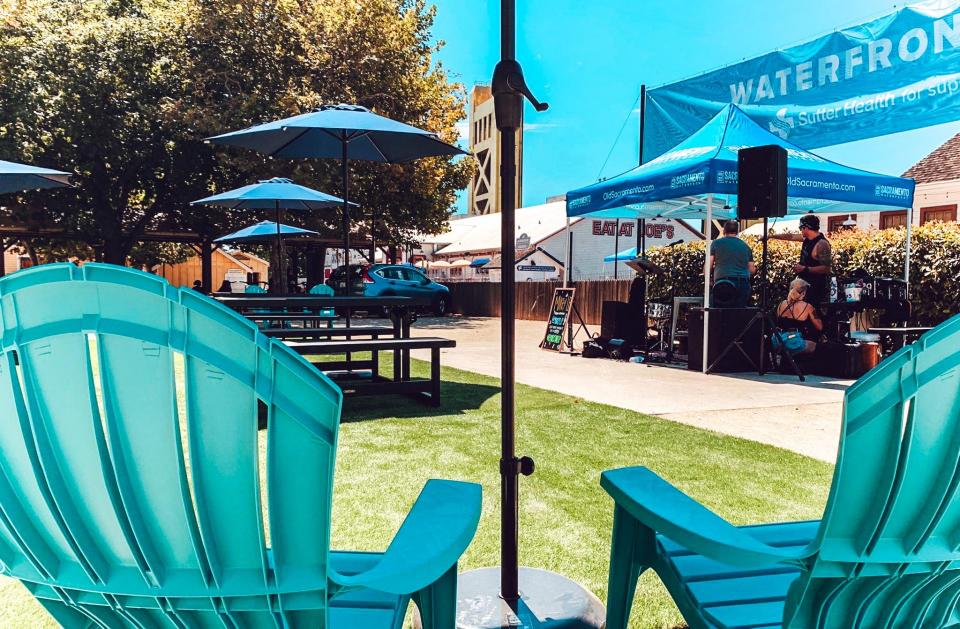 Safely enjoy the sounds of live music from a distance while dining al fresco at the Old Sacramento Waterfront!
Music will happen on Thursdays from 4 p.m. – 7 p.m. and Saturdays from 2 p.m. – 5 p.m. at Waterfront Park.
There will also be extended patio dining available at Waterfront Park on Fridays, Saturdays and Sundays from 12:00 pm – 5:30 pm.
If you are planning to utilize the extended al fresco seating, remember to limit your time to one hour so others will be able to enjoy the outdoor seating as well. All tables will be sanitized hourly so you can safely dine after a previous party has left.
Enjoy Responsibly
Guests are encouraged to adhere to recommendations from public health officials, available here. Individuals that are sick or are exhibiting respiratory symptoms like fever and cough or people at higher risk should stay home. Wearing masks are required and people should practice physical distancing and remain 6 feet apart.
Order food from any of the participating restaurants to utilize Al Fresco seating:
| | | |
| --- | --- | --- |
| Date | Musician(s) | Location |
| September 24 | Laith Kaos & Friends | Waterfront Park |
| September 26 | Josh Add | Waterfront Park |
| October 1 | The Color Wild (Canceled) | Waterfront Park |
| October 8 | Albertson Duo | Waterfront Park |
| October 10 | For the Kids | Waterfront Park |
| October 15 | Soulwood | Waterfront Park |
| October 17 | Hans | Waterfront Park |
| October 22 | Chad Wagoner | What Cheer House Balcony |
| | | |