The Polar Express
by The California State Railroad Museum Foundation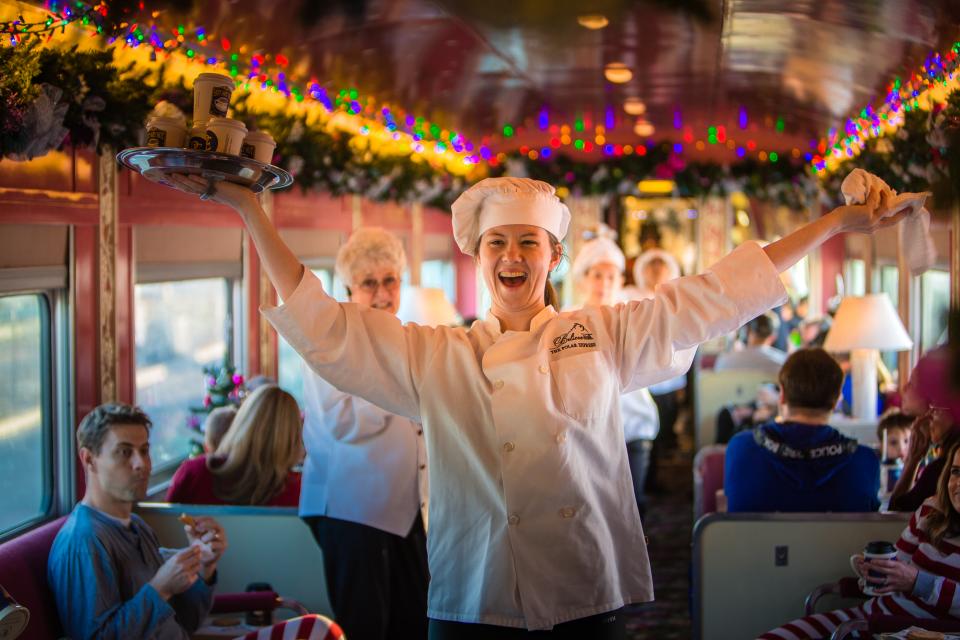 Relive the magical journey of THE POLAR EXPRESS™ Train Ride on an hour-long trip to the North Pole.
The California State Railroad Museum Foundation is excited to announce tickets for THE POLAR EXPRESS™ Train Ride for this holiday season go on sale to the public on Tuesday, October 1 at 9 a.m. for rides on the Sacramento Southern Railroad in Old Sacramento State Historic Park.
Train ride tickets prices must be purchased online, and the cost may be dependent on the train car selected and timing of the ride, depending on the location. THE POLAR EXPRESS™ Train Ride tickets are available from as low as $40 per person (coach seats for a group of four matinee departure in Old Sacramento) and as low as $50 per person (coach seats in Jamestown) in addition to a ticket service charge of $6 per ticket. Children under two years of age are free and must be seated on an adult's lap. Group and first-class experiences are also possible, based on availability.
For questions click here.