St. Patrick's Day Parade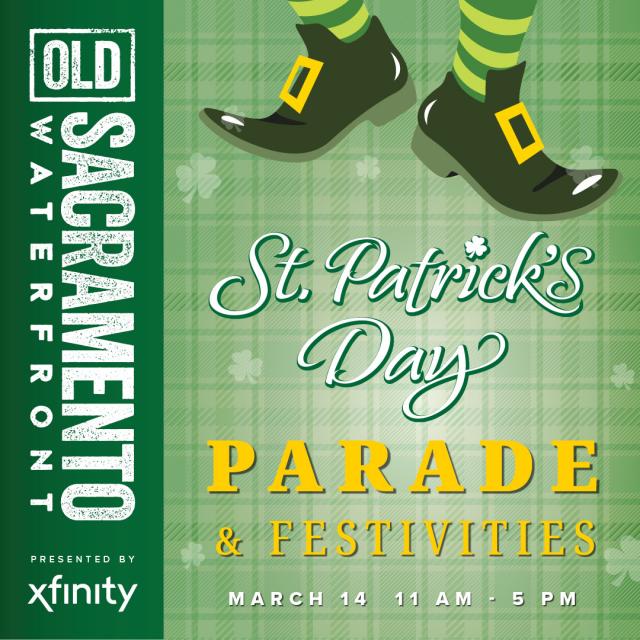 The 24th annual parade brings hundreds of colorful marchers dressed in green with Irish and Highland dancers, pipe and drum bands, historic and cultural organizations together to celebrate at Sacramento's historic waterfront.
11:30 a.m. – 1 p.m. at the Old Sacramento Waterfront (parade begins at 1 p.m.)
If you would like to participate in the 24th annual Old Sacramento Waterfront St. Patrick's Day Parade please be sure to complete the following form in its entirety.
Vendor applications will be accepted from February 1st - February 28th 2020 for the St. Patrick's Day Parade. Vendors will be selected based on available space, tenant mix, and past involvement at the discretion of Downtown Partnership.