St. Patrick's Day Parade & Festival
Old Sacramento Waterfront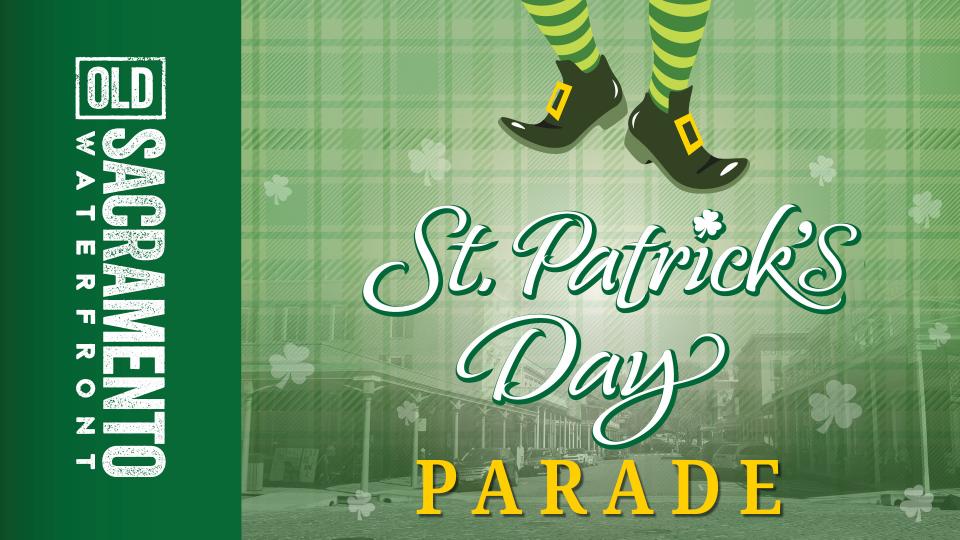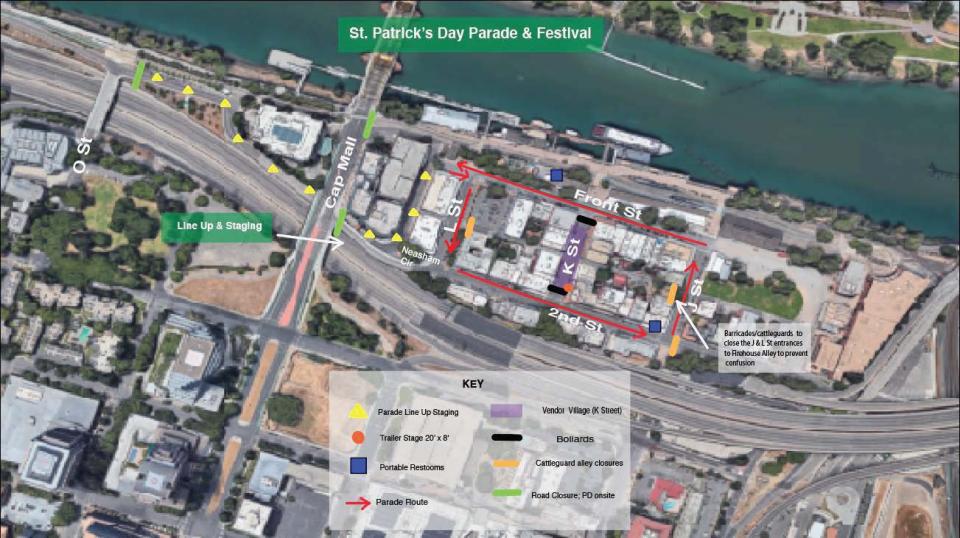 If it's the Luck of the Irish you're looking for, come find it at Old Sacramento Waterfront in March! A parade, live musical entertainment, outdoor beer gardens and a chance to find Leprechauns hiding throughout the charming historic district.
Old Sacramento's Annual St. Patricks Day Parade
Saturday March 12th
Parade Time: 1:00pm
Al Fresco Seating and Vendor Village: 12:00 pm – 5:00pm
Event Location: Old Sacramento
To join our search for leprechauns take a look at the details and our activity book here!
Event Details
Vendor Village – 12:00 pm-5:00 pm
K and Front Streets will showcase a variety of vendors, from food to local products.
Entertainment – 12:00 pm – 5:00 pm
ShamROCK Stage featuring local musicians
Vendor Applications
To participate in the parade please fill out the application here:
To participate as a retail pop-up in the Vendor Village, please fill out the application here:
To become a sponsor of this event or future events, please inquire here:
Parking/RT/Transit Info
Downtown Sacramento Partnership has partnered with SacRT to provide free rides to the St. Patrick's Day Parade and Festival. To ride free, print or screenshot a flyer available at sacrt.com/freerideflyer.
Parking
Two-hour metered street parking is available throughout Old Sacramento Waterfront 7-days a week from 10 a.m.–10 p.m. If you're visiting during the holidays, you can take advantage of free holiday parking on select days and times.
Surface lot parking is available at Front & L Street, accessible from Firehouse Alley, and two public parking garages are available:
Old Sacramento Garage, entrance on I Street between 3rd and 2nd.
Weekend Pre-Pay Rates – $10-$15
Friday from 3 p.m. to close
Saturday and Sunday, all-day
Tower Bridge Garage, entrance on Capitol Blvd at Neasham Circle near the Tower Bridge.
Weekend Pre-Pay Rates – $10-$15
Friday from 3 p.m. to close
Saturday from 3 p.m. to close
Sunday from 3 p.m. to close (if Monday is a holiday)
Visit SacPark.org for rates and more public parking information.
Some businesses also offer valet parking.
Ride Share
Suggested drop off locations – these locations will include a short 5 min walk to Old Sacramento
On the east side of 4th between L Street and Capitol Mall
On the north side of J Street between 3rd and 5th Street
On I Street between 7th and 8th Street
By Bus
SacRT has partnered with Visit Sacramento to offer free rides on fixed-route bus and light rail trains for New Year's Eve Sky Spectacular event. Check sacrt.com/schedules or call 916-321- BUSS (2877) to plan your trip before riding. Please check the schedules to ensure that you board your return bus or train before the last trip of the evening.
Sacramento Regional Transit bus routes 11, 30, 31, 62, 86 and 88
Stop on 3rd St. between I and L only a one block walk from Old Sacramento Waterfront. Other Downtown routes are no more than a half-mile walk from the historic district. More information at www.sacrt.com.
Road Closures
K STREET from FRONT ST/2ND STREET (BOTH SIDES): 9:00 am – 6:00 pm