Capital Tuk-Tuk: Sacramento Joy Ride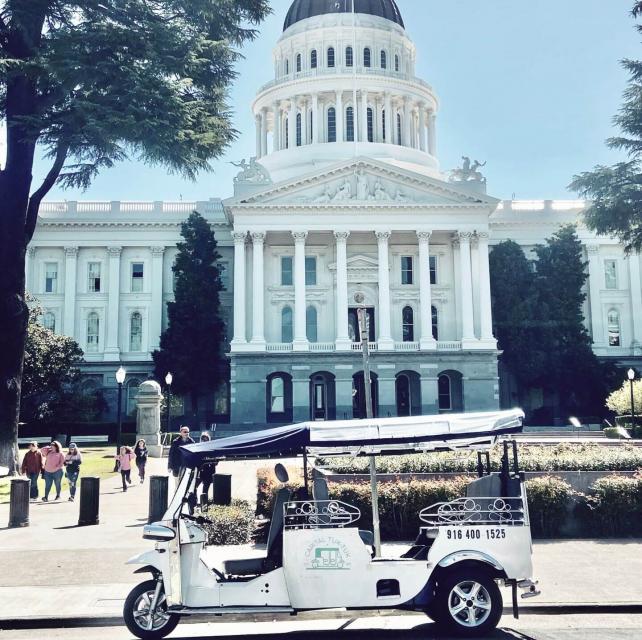 This 45 minute joy ride is a great way to see what the tukkin' buzz is all about! The open air design of the vehicle allows you to feel the breeze and take in the sights and sounds of the city in an intimate and exhilarating way! You'll feel the wind in your hair and sun on your skin as we zip through the city streets. Our Sacramento Joy Ride will bring you joy, laughter and good times that will for sure be memorable!
Our tuk-tuk seats up to 6 people. Children requiring a car seat are welcome but must use car seat. We are also pet friendly!
Rates: $25 for 15 minutes
$40 for 30 minutes
$50 for 45 minutes