Seasonal Activities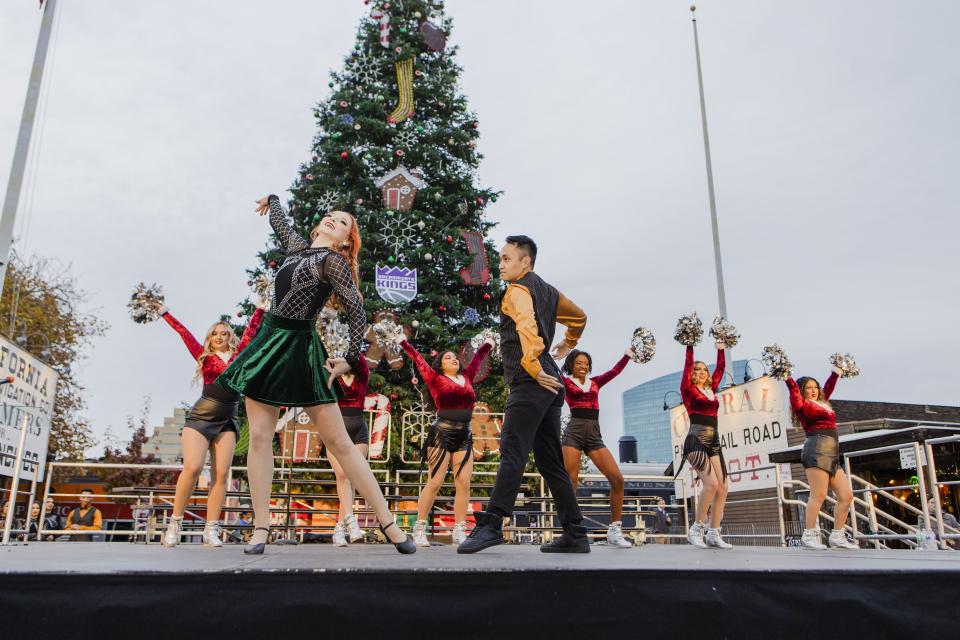 Join us in the Old Sacramento Waterfront for festive and fun activities year round! Take a peek below at some of the fun fall offerings we have going on in the district as well as some great promotions!
OctoberTour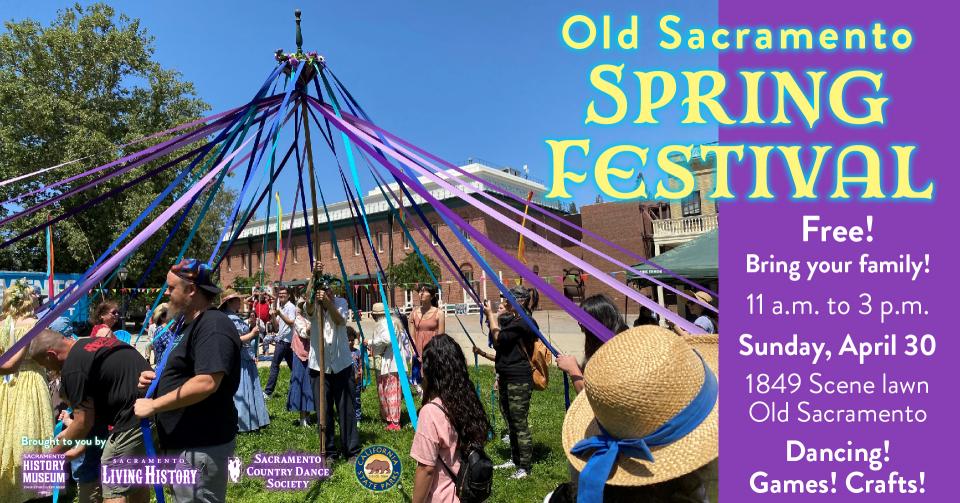 October 1st – 31st
Visitors Center – 1000 2nd Street
Come find fall at the Waterfront! Joining in is easy, grab an OctoberTour map at the Visitor's Center, and enjoy all of the festive fall offerings the district has to offer!

Simply use your map and collect stamps at your favorite fall shops, restaurants and activities, and return the map at the end of the month to the Visitor's Center to be entered into our raffle.
Special Offers
Candy Heaven – 5% off during the month of October with purchase of a pumpkin
Front Street Amusements - Single Free Scare-ousel ride with purchase of a pumpkin
Rocky Mountain Chocolate Factory – 10% off purchase during the month of October
Frankies Pizza - 15% off any size pizza during the month of October
Warehouse Creative – Free scratcher for 15-30% off purchase
Chef's Olive Mix – FREE sampling at the olive mix
Atrium 916 - $1 off pumpkin painting with purchase of pumpkin
Sac Sweets Co - Free Kids ice cream cone with pumpkin purchase
Plenty O' Pumpkins Patch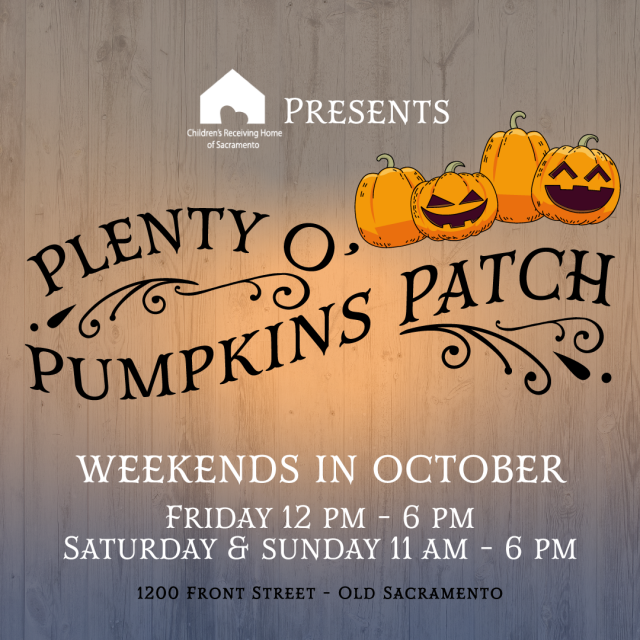 Part of our OctoberTour promotion, come enjoy the first ever Pumpkin Patch within the district! In partnership with Old Sacramento Waterfront, we will be hosting a Pumpkin Patch to benefit the youth and families CRH serves. A special thanks to Cueva's Gardens for helping supply the pumpkins for our newest fundraiser.
The Children's Receiving Home is excited to announce a new volunteering opportunity during the month of October. Sign up to Volunteer HERE!
The pumpkin patch will be open Friday through Sunday throughout the month of October. On Friday, the pumpkin patch will be open from 12 PM to 6 PM.
There will be three volunteer shift options ranging from 1-2 hour shifts:
11:30 AM - 1:30 PM
1:30 PM - 3:30 PM
3:30 PM - 5:30 PM
5:30 PM - 6:30 PM

On weekends the pumpkin patch will be open 11 AM- 6 PM.
There will be four volunteer options that will all be 2-hour shifts each:
10:30 AM – 12:30 PM
12:30 PM – 2:30 PM
2:30 PM - 4:30 PM
4:30 PM – 6:30 PM
Kids are more than welcome to come and volunteer for this event as long as they are accompanied by an adult 18 years or older during their entire shift.
If you would like to volunteer with a group bigger than four please email Ramona at rmeza@crhkids.org directly please so we can accommodate.
Hayrides
Top Hand Ranch will be offering hayrides around the district ($3 per person) on a few select dates during the month of October, and will be available at the pumpkin patch these dates: October 16th, October 23rd, and the weekend of October 29/30th.
Movies Under the Stars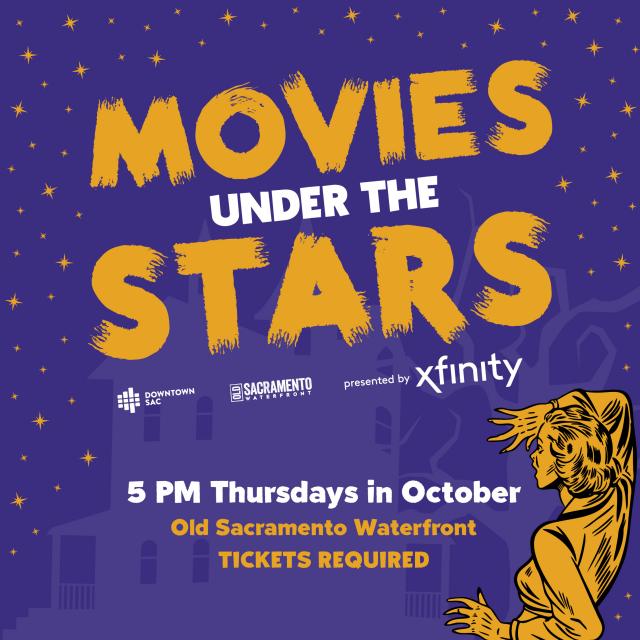 Experience Movies Under the Stars presented by XFINITY every Thursday night in October with four Halloween-themed movies hosted outside at the Old Sacramento State Historic Park.
Tickets are sold at General Admission and Preferred Seating.
Tickets are limited and required to attend! You can purchase tickets in advance HERE. Don't forget: bring your photo ID to receive a pair of free headphones to enjoy the movie with.
Trick or treat yourself to one of our ticket levels:
$10.00 – General Admission
Includes:
1 Xfinity Headphone Rental
$20.00 – Preferred Seating
Includes:
1 Xfinity Headphone Rental
1 Reserved Chair
1 Fleece Blanket
1 Box of Sacramento Sweets Co. Caramel Popcorn
1 Halloween-themed Art Activity
Add-Ons:
Exclusive Train Experience (21+):
Join the California State Railroad Museum for a 45-minute tipsy train excursion offered exclusively for Movies Under the Stars 21+ guests! Take a ride during happy haunting hour on a specially decorated train themed for each week's movie while enjoying a cocktail. Costumes and creativity are encouraged as your board this Haunt Mess Express!
$15.00
Age requirement: 21+ years old
Includes 1 Cocktail
Track or Treat Train Rides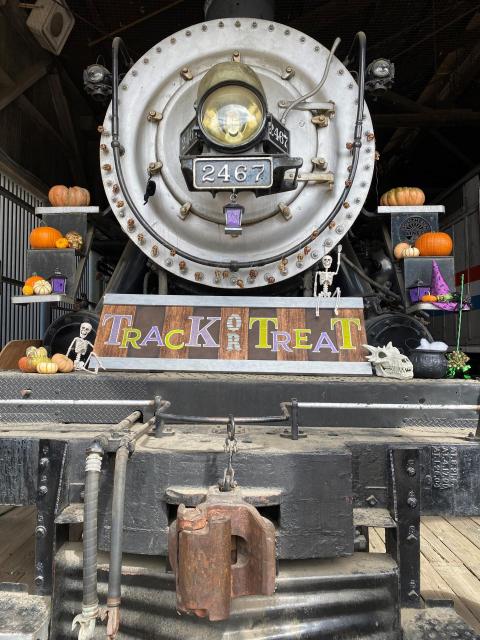 Saturdays and Sundays in October:
October 8-9: Princess and Pirates
October 15-16: Outer Space
October 22-23: Witches, Wizards, and Ghosts
October 29-30: Heroes and Villains
Train Times:
10:00 AM, 11:00 AM, 1:30 PM, 2:30 PM, 3:30 PM
New this year! Enjoy a delightful not frightful ride behind a diesel locomotive operated by our 'Skeleton Crew,' while our "(g)host with the most" car attendants keep the party going for 45 fun-filled minutes. Before and after your ride, enjoy exclusive access to the Passenger Station complete with fangtastic games, activities, and photo ops for all ages!
Come dressed to impress in your Halloween best, and bring a bag to collect fun "Track or Treat" goodies!
Magical Mad Scientist First Class Experience:
Enjoy the excitement of the Magical Mad Scientist and his crew of minions. The laboratory is decorated with a display of crazy experiments fit for the mad Doctor himself, and his tricks and illusions will leave guests of all ages in awe. First Class guests will receive onboard refreshments. With nonstop fun and excellent service, First Class is perfect for those looking for an interactive and wacky time.
*Children under the age of 3 do not require a ticket and must be seated on an adult's lap during the train ride.
For more details visit: California Railroad Foundation
Halloween Art at the Atrium
Halloween Art and Crafts all month at the Atrium Eco Art Cafe
No appointment is needed- just show up.
Our garden artwork tables are available 6 days a week.
Tuesday thru Thursday 10 am-5 pm
Friday – Sunday 10am – 6pm
(Closed Mondays)
1020 Front Street – For more information click here.
Scarecrow Contest
Help us vote for the best Scarecrow in Old Sacramento Waterfront! We have 12 different scarecrows around the district that our merchants have put together waiting for you to vote and win! Check the OctoberTour map for locations, and when you find the best scarecrow scan the QR code on their display and vote here, its that simple!
Sacramento History Museum Ghost Tours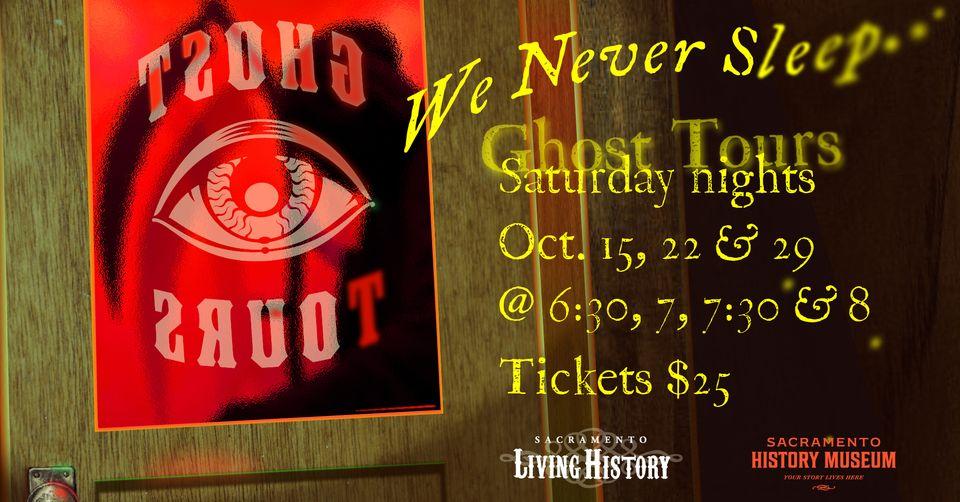 Come join the "ghosts" of early Sacramento as you search for clues and solve true tales of Sacramento's phantom past! Beware of wronged soiled doves, misidentified remains, and colorful Gold Rush characters. Hear tantalizing tales of how folks lived – and died! – in our fair city. These guided walking tours lasts approximately one hour and are recommended for those 8 years of age and older.
Tours will "depart" at 6:30 pm, 7:00 pm, 8:00 pm, and 8:30 pm
Saturdays: October 15, 22, and 29

Tickets for our annual Ghost Tours are $25 per person. Purchase them at shopsachistorymuseum.org or by calling the Sacramento History Museum at (916) 808-7059.
Parking/RT/Transit Info
Parking
Two-hour metered street parking is available throughout Old Sacramento Waterfront 7-days a week from 10 a.m.–10 p.m. If you're visiting during the holidays, you can take advantage of free holiday parking on select days and times.
Surface lot parking is available at Front & L Street, accessible from Firehouse Alley, and two public parking garages are available:
Old Sacramento Garage, entrance on I Street between 3rd and 2nd.
Weekend Pre-Pay Rates – $10-$15
Friday from 3 p.m. to close
Saturday and Sunday, all-day
Tower Bridge Garage, entrance on Capitol Blvd at Neasham Circle near the Tower Bridge.
Weekend Pre-Pay Rates – $10-$15
Friday from 3 p.m. to close
Saturday from 3 p.m. to close
Sunday from 3 p.m. to close (if Monday is a holiday)
Visit SacPark.org for rates and more public parking information.
Some businesses also offer valet parking.
Spooky River Cruise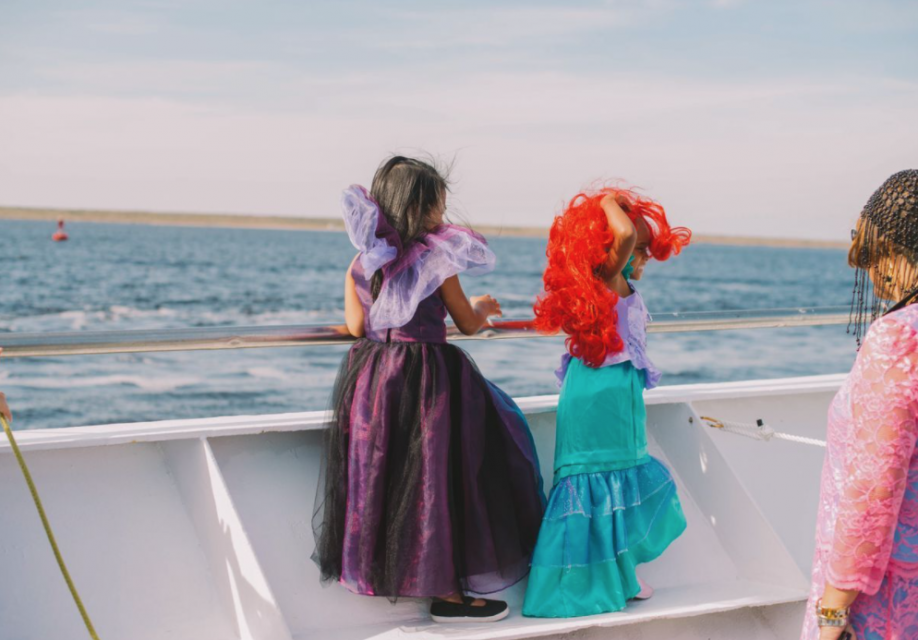 Presented by City Cruises
Give your littles an excuse to wear that Halloween costume all month. For the last three weekends in October, City Cruises in Old Sacramento will be cruising along the Sacramento River with a fun, family-friendly Halloween River cruise. Spend one-hour cruising along the Sacramento River as the evening creeps in with the chilling sounds of background Halloween-themed music. Take your family to the coloring area where spooky Halloween-themed coloring sheets will be available! Dress to impress as we will have a Halloween Costume Contest for the kids! For more information visit www.CityCruises.com/Sacramento. See below for all family-friendly cruises running this fall in Sacramento:
OLD SACRAMENTO FALL CRUISES
Spooky River Cruise (CLICK HERE)

Saturdays and Sundays – October 15/16, 22/23, and 29/30
Board: 12:45 PM | Cruise: 1:00 PM to 2:00 PM
Sights & Sips Cruise – All Ages (CLICK HERE)

Saturdays and Sundays through December 25
Board: 2:45 PM | Cruise: 3:00 PM to 4:30 PM
Historic River Cruise (CLICK HERE)

Friday-Sunday through Dec. 31; Saturday-Sunday starting in January 2023
Thursday & Friday Cruise Times:
Board: 12:45 PM | Cruise: 1:00 PM – 2:00 PM
Board: 2:45 PM | Cruise: 3:00 PM – 4:00 PM
Saturday & Sunday Cruise Times:

Board: 12:45 PM | Cruise: 1:00 PM – 2:00 PM