Getting Here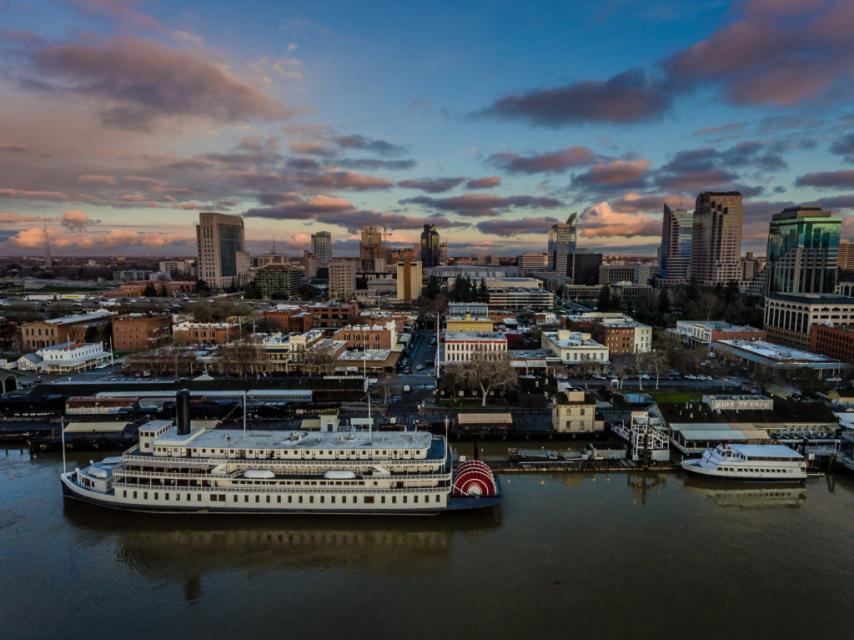 The Old Sacramento Waterfront is located along the east bank of the Sacramento River between the Tower Bridge and I Street Bridge, and easily accessible from Interstate 5. It is walking distance from the California State Capitol, Raley Field in West Sacramento (Home of the Triple-A River Cats), the Crocker Art Museum and the American River Parkway at Discovery Park.
Whether you are moving east and west from the Pacific Ocean to the Sierra Nevada mountains, or north and south from Southern California to the Pacific Northwest, Old Sacramento Waterfront is a convenient stop for a few hours or for an extended stay.
Parking
Two hour metered street parking is available throughout Old Sacramento Waterfront from 10 a.m.–10 p.m. (After 10 p.m., street parking is free) If you're visiting during the holidays, you can take advantage of free holiday parking on select days and times.
Some businesses offer valet parking.
Two public parking garages are available:
Old Sacramento Garage, entrance on I Street between 3rd and 2nd.
Tower Bridge Garage, entrance on Capitol Blvd at Neasham Circle near the Tower Bridge.
Visit SacPark.org for the latest parking information.