Home
Events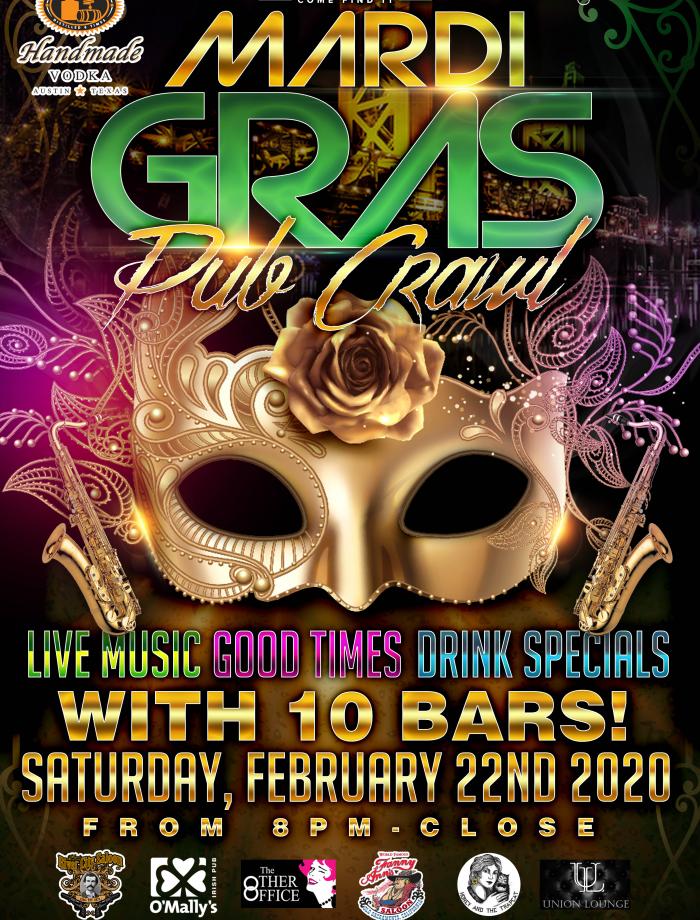 Celebrate like you're on Bourbon Street Mardi Gras Saturday!
The annual Mardi Gras Pub Crawl is back and better than ever with 10 bars that make bring the streets of Old Sacramento alive.
Live music, Dj's and entertainment at some bars as well as Street and band performers traveling the boardwalks for a 21 and over pub crawl spreading Mardi Gras cheer.
Tito's Vodka Mardi Gras specials at each bar all night long! Participating bars include:
Old Sacramento Waterfront
1124 2nd Street
Sacramento, CA 95814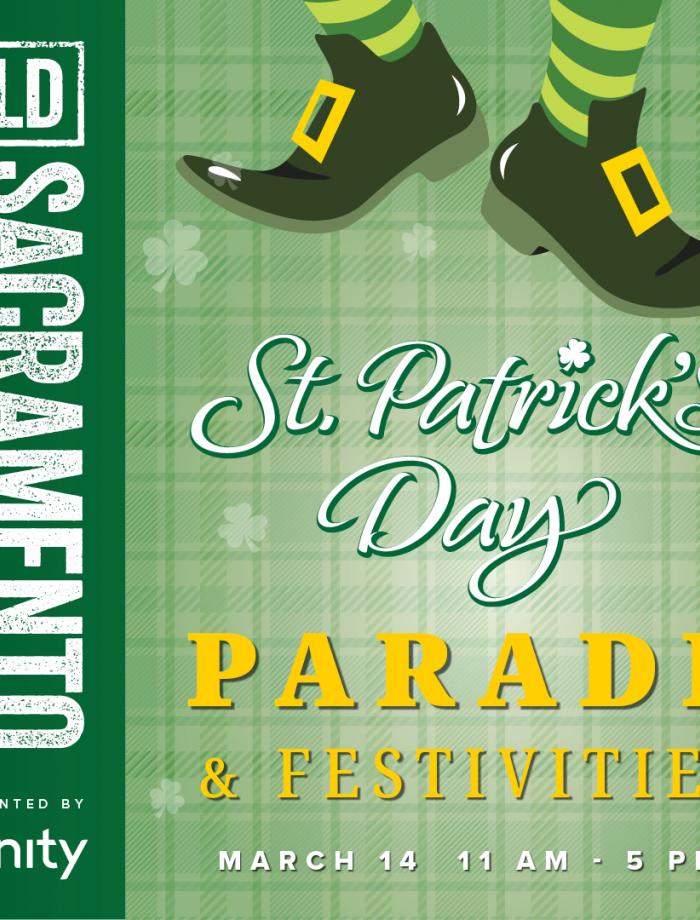 Join hundreds of colorful marchers dressed in green, along with Irish and Highland dancers, pipe and drum bands, historic re-enactors, a variety of cultural organizations and Council Member Steve Hansen as the parade Grand Marshall at the 24th Annual St. Patrick's Day Parade on Saturday, March 14, 2020.
The fun begins at 11 a.m. with musicians and dancers performing throughout the Old Sacramento Waterfront district and the parade steps off at 1:00 p.m. from Neasham and Front Streets. For the best view, head to the boardwalks of L Street, Front Street, J Street, and 2nd Street.