Excursion Train Rides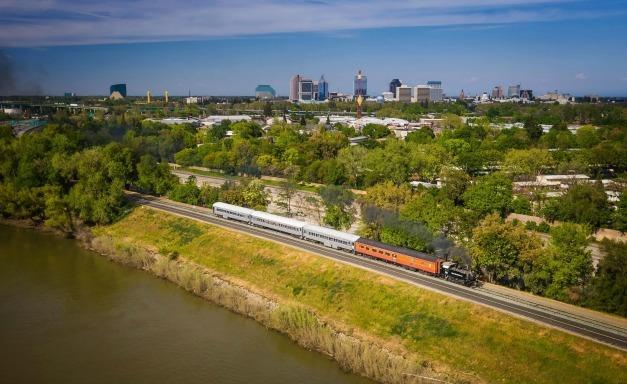 Operated by the California State Railroad Museum. Train rides run April 4, 2020 through September 27, 2020.
Trains depart from and return to the Front Street Train Depot in Old Sacramento Waterfront.
Chug along the Sacramento River behind Granite Rock No. 10 steam locomotive or one of the museums vintage diesel locomotives.
2020 marks the 37th consecutive season the excursion trains have been operating at the Old Sacramento Waterfront. Train rides include closed coach cars, open-air gondolas and a first-class observation car pulled by either Granite Rock No. 10 steam locomotive or one of our vintage diesel locomotives from the Museum's collection.
During the operating season, weekends April – September, tickets for Sacramento Southern Railroad excursion train rides are available to purchase online during the week or on a first-come, first-served basis on the weekends starting about an hour prior to the first departure at the Sacramento Southern Railroad ticket office, located in the Central Pacific Passenger Station in Old Sacramento.
To reserve the entire First Class car for a regularly scheduled train ride, April – September, contact info@csrmf.org.