Old Sacramento Psychics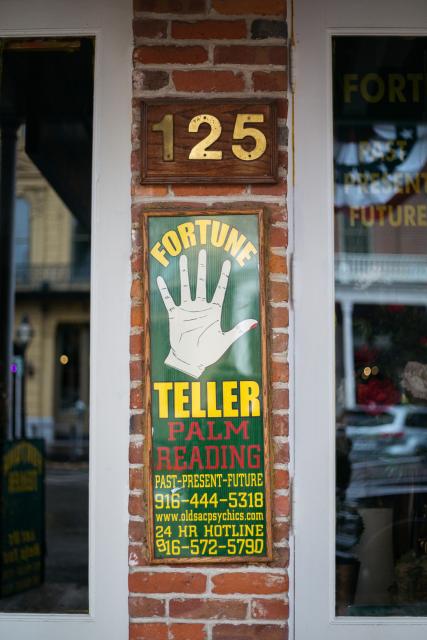 Sacramento's source for psychic help. Services include Tarot readings, psychic readings and spiritual guidance.
Have you been down on your luck these past few years? We strive to make sure that your search for Psychics in Sacramento goes without any problems, and that our Psychic services meet your every need. Our services include psychic readings, Tarot card readings, palm readings, life coaching. We help in all matters of life. Love, business, marriage, health and more! No matter your faith or religion we can and will help you.
Established in 1984.
we are located in historic Old Sacramento proudly for over 25 years. We are currently one of the oldest current businesses in the historic park. We are a family-owned business of three generations of psychic readers, life coaching, tarot card readers & spiritual healers. We provide help & advice in all matters of life. We will find solutions to your problems. All faiths and religions accepted. proudly serving Sacramento and its surrounding areas for over 50 years