Rumble Motors
Electric Motorcycle Shop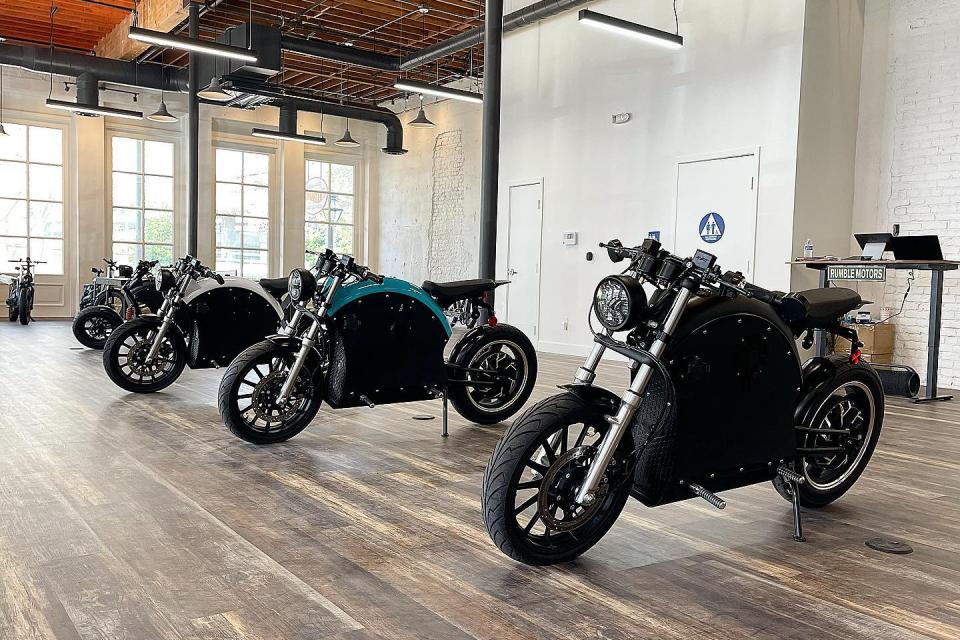 Rumble Motors is a Swedish-American electric vehicle company that designs and manufactures electric bikes. The idea behind Rumble's electric bikes (e-bikes) is to bring the past and the future together. Our vision is to develop sustainable, affordable and fun vehicles for all users to enjoy.
Every design choice Rumble makes is backed by market research. The added engine sound came about from specific market research and years of listening to customers. We present a new cutting edge design and technology that perfectly melds the past with the future, into a powerful and beautiful package. Our bikes have been praised by users from all over the world, and are currently being featured on HBO's hit show "Westworld".
WHAT MAKES US DIFFERENT?
At Rumble Motors, solving problems customers didn't know they had is a key focus. A prime example was adding digital engine noises that can be turned on and off with a single button. This feature, unique to Rumble's bikes, not only increases safety, but exemplifies a commitment to "Make Green Fun", demonstrating alternatives that gas-guzzling transport can be both affordable and enjoyable.