Action to End Fossil Fuels
Old Sacramento Waterfront Embarcadero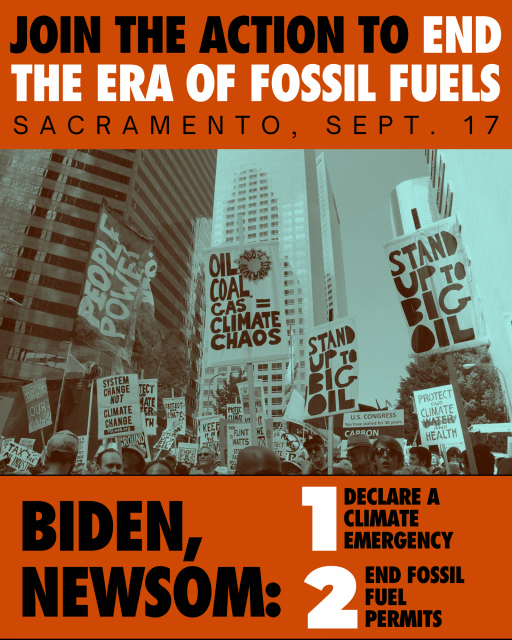 JOIN THE ACTION TO END THE ERA OF FOSSIL FUELS
Thousands of activists all over the world are calling on world leaders, especially Biden, to make good on campaign promises and stop approving new fossil fuel project, end drilling on federal lands and declare a climate emergency! Thousands will march in New York ahead of the UN Climate Ambition summit to uplift the demands of what we must do to End the Era of Fossil Fuels.
In California, we are gathering in Sacramento on Sept 17th at 11am to demand Biden and Governor Newsom stop fossil fuel permits and declare a climate emergency. Newsom is expected to speak in New York, a global stage to make bold new policy announcements… what will he say? Would Biden follow his lead?
This action will be full of fun activities for the whole family, with a giant puppet show, kayaktivists in the river, carnival games, a flashmob, giant sidewalk mural, performers and speakers, and a march to the iconic Tower Bridge.