CAM's Inaugural Vintage Car Parts & Memorabilia Swap Meet
California Automobile Museum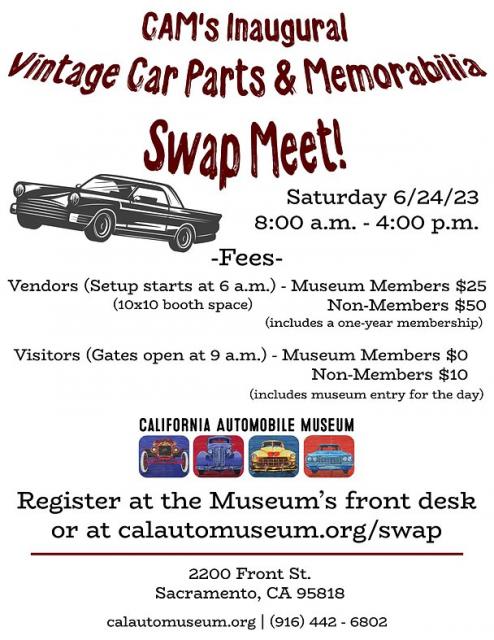 The California Automobile Museum is proud to announce our Inaugural Vintage Car Parts & Memorabilia Swap Meet! What better place to stock up on parts and memorabilia than at Sacramento's only auto museum?

Want to be a part of it? We're just as excited! Register as either a vendor or a buyer below! We look forward to seeing you!

Please note: museum members who register as either a vendor or a buyer must have their membership card or number available upon entry.