Chalk It Up! Around The Town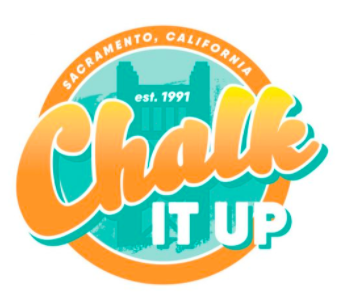 Come find all of the art that will be at the Old Sacramento Waterfront during the 30th Annual Chalk It Up Chalk Art and Music Festival!
This year the event is transforming into Chalk it Up! Around The Town in order to establish physical distancing for people to enjoy the art that will come to life on sidewalks, parking lots and driveways all throughout Sacramento. You can view the virtual map here to see all of the locations where you can find the artists designs.
You will also be able to listen to music while you walk around and explore the works of art all over the city. Chalk It Up will be live streaming music from local Sacramento musicians at their quarantine locations. You can steam the music all weekend from their website here.
Transportation Tip
Getting downtown is easy to see all of the amazing "Chalk It Up" activations. Plan your trip with SacRT, reserve nearby parking using SacPark.org, or take a Spin. First time scooter riders can use promo code "CHALKSPIN" to receive $5 off the first ride. Existing Spin riders should also check out the Spin app when parking their scooters near the event to earn credit.