Dance on the Edge
Dance on the Edge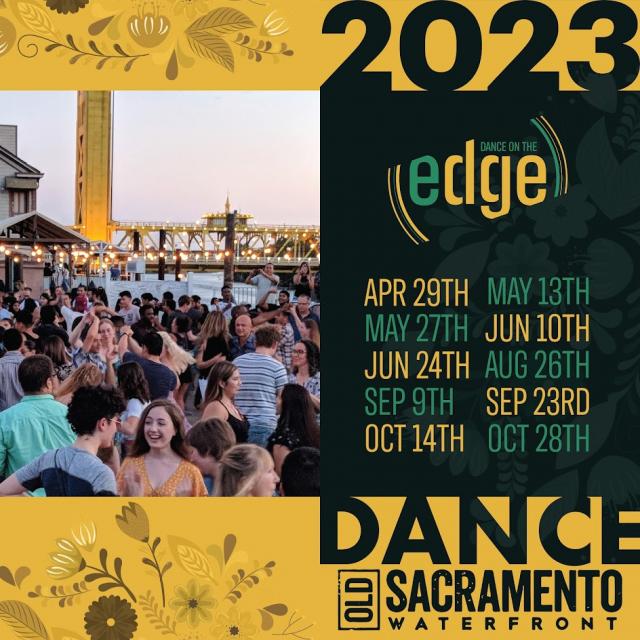 Looking for a fun night out that combines great music, beginner-friendly dance lessons, and plenty of exciting activities? Look no further than Latin Dance Night at the Waterfront!
Our event offers the perfect opportunity to let loose, learn some new moves, and enjoy the company of friends and family. With beginner-friendly dance lessons offered at the start of each event, everyone is welcomes to dance the night away!
But that's just the beginning – our event also features a beer garden, local vendors to explore, and plenty of opportunities to socialize and connect with others. Whether you're a seasoned dancer or just looking for a fun night out, there's something for everyone.
So come out and join us for a night of music, dancing, and excitement. Bring your friends and family and make memories that will last a lifetime. We can't wait to see you there!
DETAILS:
Location: Old Sacramento Waterfront, 1000 Front St, Sacramento, CA 95814
Time: 6-10 pm
Age: For all ages
Cost: Free to attend
Parking: Two parking garages within walking distance and street parking available