Delta King and Island of Black and White Childhood Cancer Concert
by The Delta King Riverboat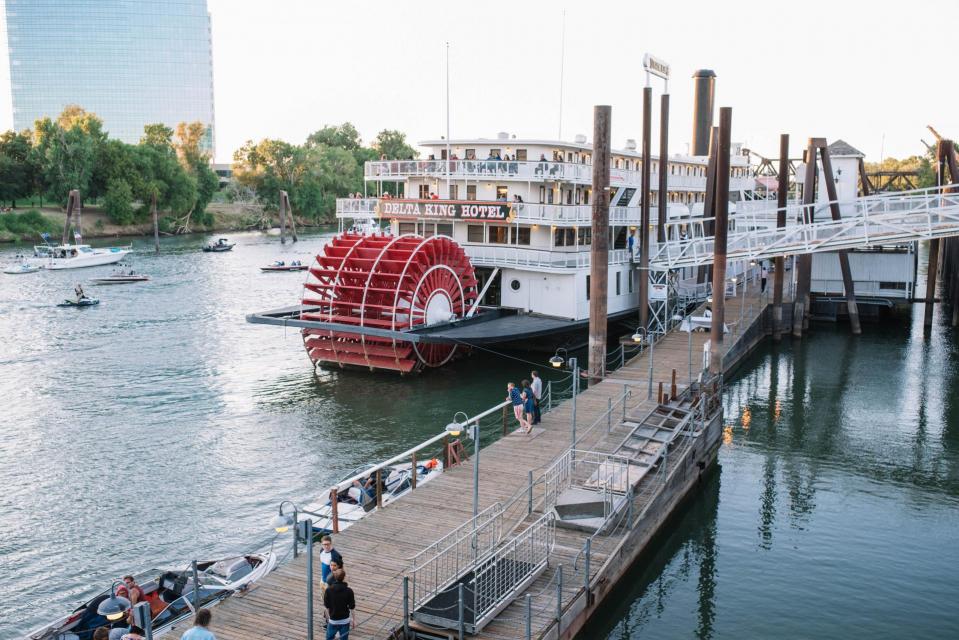 The Delta King is thrilled to announce that we will be hosting the incredibly popular Island of Black and White on Friday, September 17 on the Delta King Landing.
A fusion of rock, funk, blues, folk and reggae, Island of Black and White emerged from the foothills of El Dorado County in 2004. As solid contributors to the local music scene in and around Sacramento for over a decade, Island of Black and White has established itself as a soulful, musical powerhouse. Having played for the heaving crowd of thousands, their music has gained a substantial and loyal following. Island of Black and White delivers high energy performances, playing a large variety of music, including originals and covers and their energy is shared with the entire crowd. It is an experience, like no other.
Island of Black and White has graciously agreed to Front the week of events and support the Delta King's efforts to bring much-needed awareness to Childhood Cancer Awareness Month, as they paint Old Sacramento "Gold" and Glow Gold" for Keaton's.
Admission Information
Advance $20 Door $25 *Includes one adult beverage.
Email: daddison@deltaking.com