Disney Books & Bites Weekend
Stage Nine Entertainment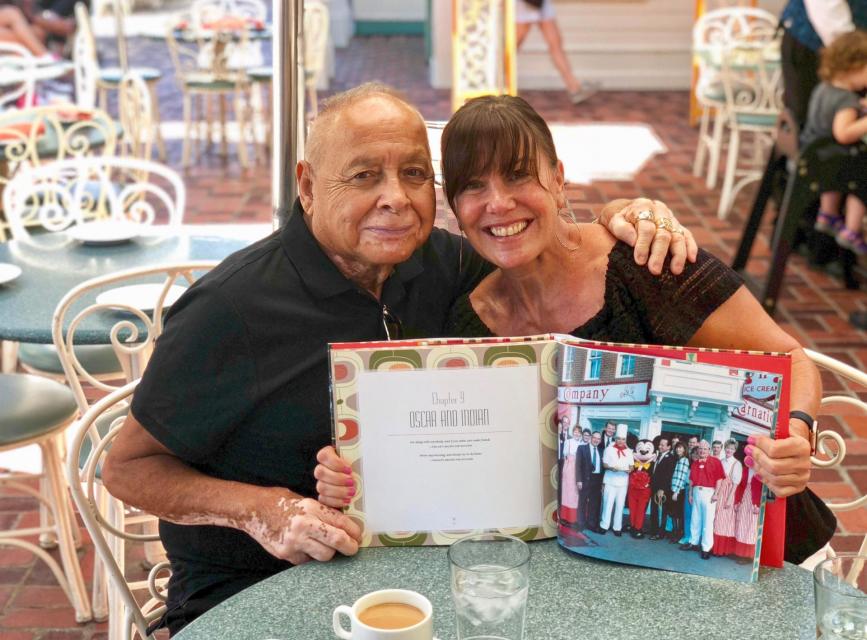 OLD SACRAMENTO, Calif. – Stage Nine Entertainment, located in the heart of the historic district at the Old Sacramento Waterfront, is proud to welcome two Disney legends – accomplished Disney book author Marcy Carriker Smothers and the longest-tenured Disney Parks cast member Oscar Martinez – for a special "Disney Books & Bites Weekend" on July 23 & 24, 2022. The celebratory weekend of activities falls during Disneyland's 67thbirthday month (the Park first opened on July 17, 1955).
Meet & Greet Opportunities With Marcy & Oscar
On Saturday from 10 a.m. to 4 p.m. and Sunday from noon to 4 p.m., Marcy and Oscar will be available to meet, greet and share stories with Disney fans of all ages at Stage Nine. Both will also be available to sign books written by Marcy that include the newly released "Walt's Disneyland: A Walk in the Park with Walt Disney" plus the always popular "Eat Like Walt: The Wonderful World of Disney Food" (that includes a section about Oscar).
Special Sunday Breakfast with Oscar
Plus, on Sunday at 9:30 a.m., there will be a special breakfast opportunity at Our Place (located in the courtyard below Stage Nine) for those hungry for a fun culinary experience. The breakfast will feature "Oscar's Choice" of menu items and include Oscar's Potatoes, a famous namesake dish that was created by Oscar and served at Carnation Café for decades. While Oscar will not be serving his famous potatoes this time, he will be present at the breakfast to welcome the community. Cost for breakfast is $40 per person and includes a $10 gift card to Stage Nine; space is limited and tickets are available at www.stagenine.com.