E Clark – LIVE COMEDY
Laughs Unlimited Comedy Club & Lounge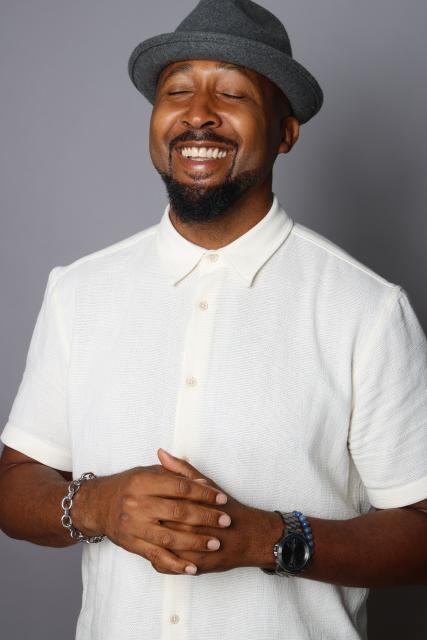 Born in Oakland, CA… E. Clark which is short for Erik Clark was influenced to pursue his comedy after reading the autobiography of Dick Gregory, "Nigger" in the 8th Grade. However, being a preachers kid he took the traditional route, buried his comedic dreams, earned a degree and entered Corporate America. After a few years in the corporate environment, Erik needed an outlet to express the racism and classism he was experiencing on the job. He revisited his childhood aspirations, found an open-mic and started doing Comedy. The stage was a tool to release his anxiety and these rants resulted in paid gigs.
Erik began hosting Step-Shows, winning Comedy Competitions, and became a paid regular at The Punchline, Tommy T's, Laughs Unlimited and the San Jose Improv. Erik is one of the most versatile headliners in the nation! He can entertain in dive bars, comedy clubs, colleges, churches, cruises, and corporate events. His observational style is relatable to all ages,races, color and creed. When attending his show you will laugh at his family, finances, fatherly pursuits and his Divorce.
Erik has refused to limit his stand-up to the United States, Erik has performed internationally and on National TV. Erik's comedic brands include Comedy 4 the Soul, The Kappa Komedy Tour, and The Black Greek Comedy Tour. In addition, he has not limited his comedic ventures to the stage Erik is a screenwriter and documentary
filmmaker. In the future, look for E.Clark to appear in Movies, Television and a Comedy Club near you!