Eco-Art Cafe
Atrium 916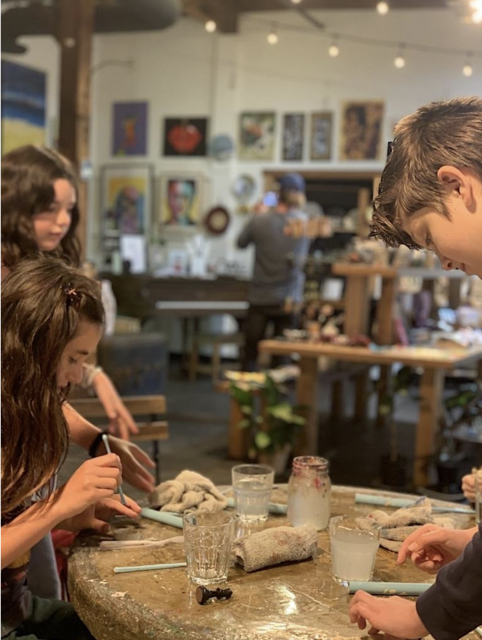 Paint a canvas or sculpt a magnet out of clay while our in-house artists serve you Kombucha or Tea with a heaping side of kindness. Artists are on hand to help guide you on your creative journey, to paint your dream canvas, or sculpt a clay magnet. Enjoy a relaxing time creating art while people-watching in beautiful historic Sacramento. Find your spark, creativity and inspiration at the Atrium Art Cafe that serves art not food on a golden platter. Family-friendly creativity along with a baby grand piano to play.
Along with serving art supplies on a golden platter, the Atrium Sacramento.shop is a gallery space and a sustainable gift shop featuring all local artists and creative makers. Named one of the most unique eco-friendly places in Northern Califonia with floor-to-ceiling accordion French doors that open to the patio, creating an indoor/outdoor setting.
Atrium 916 is a nonprofit that supports over 800 eco-friendly artists in the Sacramento region with artist studios and programs. A collaborative hub for artists and creative entrepreneurs working on sustainability solutions, providing space and activations.
Open 5 days a week, and ready to serve art, described as one of the most unique and eco-friendly stores in California. Visit Artist Studios, Gallery, and Art Cafe, and practice creative expression while learning about sustainability.
You may arrive anytime between 10 am – 5:30 pm and present your ticket and we will get you seating and served.