FREE Museum Day
by Sacramento Area Museums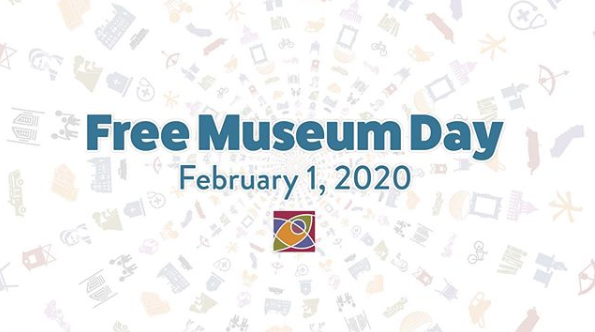 Free Museum Day is back! Check out all of your favorite Sacramento Area Museums for free on Saturday, February 1st from 10:00 am to 5:00 PM. With deep dives into our region's history, plus fun with fire engines, trains, automobiles, tractors, utilities, art, and science there is a Museum or two that is just right for you!​
Free Museum Day isn't just about the amazing museums in the region! Sacramento Area Museum's have partnered with local restaurants to give exclusive discounts to participants of Free Museum Day. Just show an "I ♥ Sac Museums" sticker at participating restaurants on February 1st (you can pick one up at any participating museum on February 1st). Check out the list of participating restaurants here. ​
Looking for a way to get around to all of the museums? You are in luck! They have partnered with SacRT to provide free rides for Free Museum Day. If you are coming from outside Sacramento to experience everything the Sacramento Area Museums have to offer, we are also partnering with Amtrak to provide 45% off tickets to Sacramento on February 1st, 2020. Learn more here. ​
Experience everything the Sacramento Area Museums have to offer with 25+ participating museums. ​
That's not all… Free Museum Day kicks off a week of fun with Sacramento Museum Week happening 2/2 through 2/9. While no longer free (regular admission applies), there are lots of special activities and offerings you won't want to miss.
Participating Museums at the Old Sacramento Waterfront
Wells Fargo History Museum
Sacramento History Museum
Old Sacramento Schoolhouse Museum
California Automobile Museum