Inside Jokes Outside Laughs
by Laughs Unlimited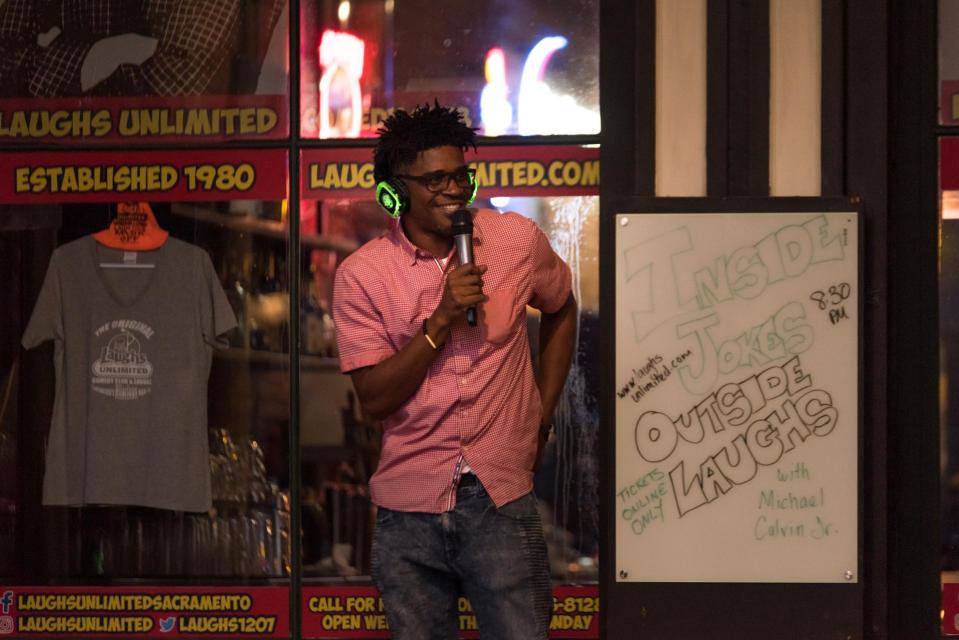 Laughs Unlimited has come up with a new show to keep comedy alive, "Inside Jokes Outside Laughs". This is an outdoor comedy experience in response to the outdoor requirements of restaurants to ensure the safety of patrons due to COVID-19. This new format ensures social distancing and outdoor seating under the stars while enjoying much needed laughter to lift people's spirits.
Audience members watch the show with headphones reminiscent of a silent disco to decrease distractions from the surroundings. The headphones provide a surround sound experience that creates the close intimacy of laughter in the group setting of a comedy show without the concerns of the general public hearing jokes they didn't sign up for. Comics can remain no holds barred while they enjoy one of the most popular forms of free speech.
As the 11th longest running comedy club in the nation, Laughs Unlimited first began providing a home for performers and audiences in Old Sacramento in 1980. They are dedicated to supporting artists and the Sacramento art community by bringing some of the nation's top comedic talent to the city. Popular and national touring headliners are featured as well as independent showcases and more each week on the Laughs Unlimited stage. Newly remodeled, (Summer 2019) Laughs Unlimited celebrates it's 40th Anniversary on August 6, 2020.