Joe Powers Milonga
by Tango by the River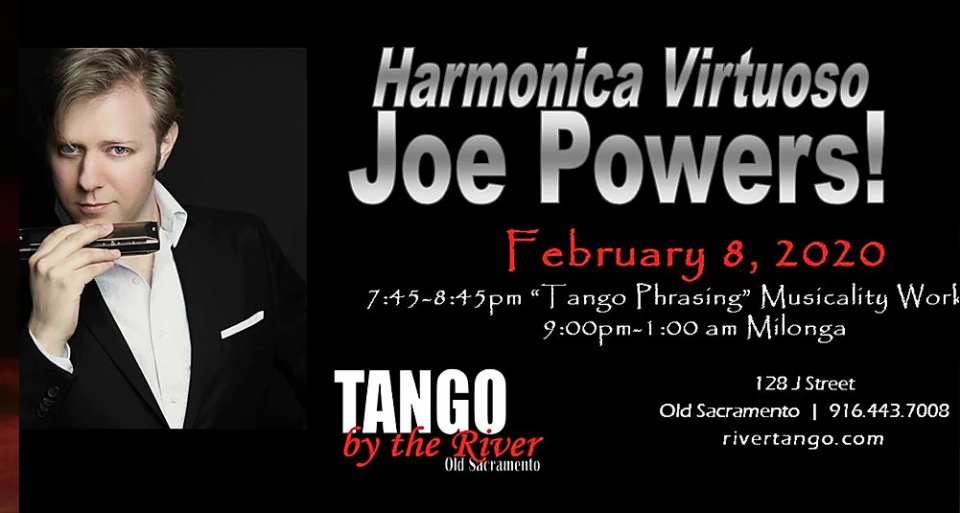 For over a decade, harmonica virtuoso Joe Powers has performed at concerts, festivals, and milongas around the world from from Paris to Tokyo, collaborating with renowned Tango maestros, orquestas, and Electro-Tango fusion bands like Otros Aires, Tanghetto and Narcotango. For one night only, Joe Powers will be in Sacramento teaching tango musicality and performing. He is teaching a musicality workshop immediately prior to the milonga, and, during the milonga, Joe will play for us! Don't miss this opportunity!
Learn to Feel the Tango in a New Way by Understanding the Principals of Musical Phrasing.
At midnight, they will switch to nuevo tango and alternative music. Light refreshments are provided. You are welcome to bring your favorite beverage.