Lighted Boat Parade
Capital City Yacht Club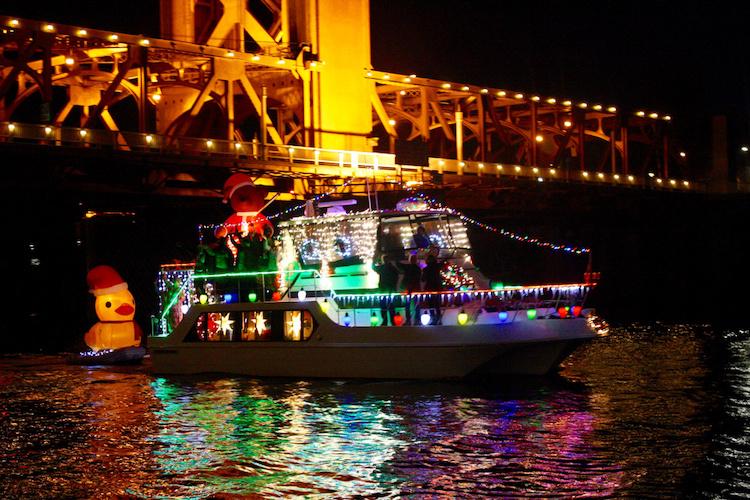 Greetings and Happy Holidays! Capital City Yacht Club once again is getting ready for the annual lighted boat parade on December 4th! Make dinner reservations and enjoy the view, or head over to the Promenade and watch from the docks.
Saturday December 3rd
Starting around 5:30 pm
Boats will assemble on the Sacramento River about 5 PM around the Miller Park/Sacramento Marina area. The Parade will begin around 5:30
The parade will head up river, pass Old Sacramento, Riverbank Marina, Virgin Sturgeon and Riverview Marina then turn around and head back.
Registration is recommended but last minute entries are always welcome.
BOATING PARTICIPANTS:
To enter your boat in the parade, please e-mail
SacramentoLightedBoatParade@yahoo.com
Prizes will be awarded in these categories:
Under 30′
30′-40′
Over 40′
Mega Watt (boat with the most lights) Honorable Mention