National Caviar Day: High Brow Happy Hour
by The Firehouse Restaurant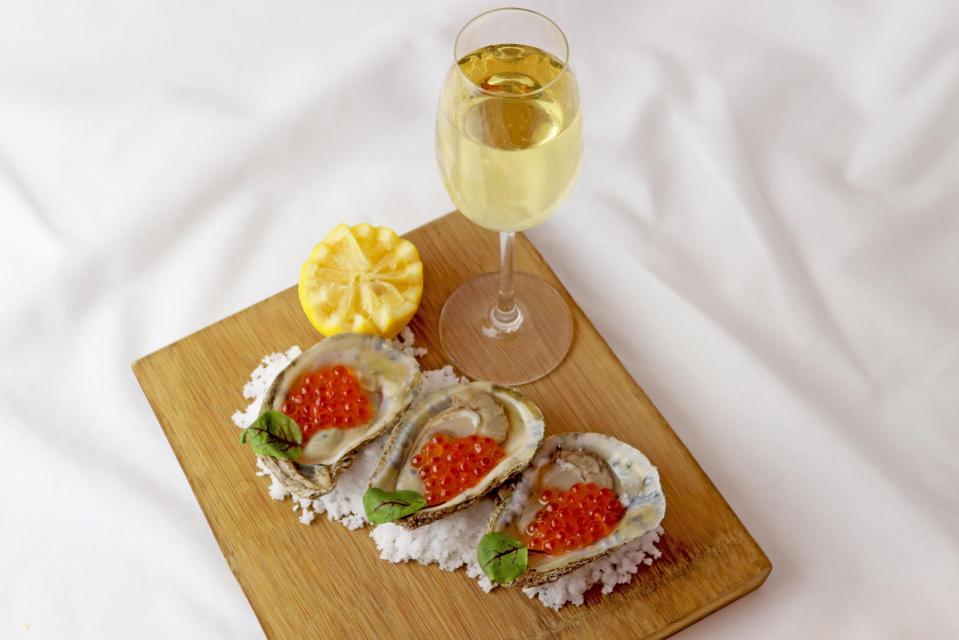 Join us at The Firehouse for National Caviar Day on Thursday, July 18. You may not know it but Sacramento is the Caviar capital of the United States! That's right, about 80% of the domestic supply of caviar for the entire United States comes from our local sturgeon fish farms. Please insert this fun fact into your local knowledge database as another proof positive that we are indeed the farm-to-fork (or in this case fancy spoon) capital of the USA.
Hosted in the Courtyard Grill, our guests will be treated to a welcome glass of bubbly and passed hors d'oeuvres at the bar area before proceeding to an immaculately dressed table setting for Caviar Canapés and conversation, complete with complementary beverage pairings; led by Director of Culinary Operations Jay Veregge and Wine Director/Sommelier Mario Ortiz.
In addition to Thursday's special event The Firehouse will be offering the special seen in this photo (Three Oysters and Truffle Roe with the choice of a glass of nv Château de Bligny Grand Reserve Brut -or- 2014 Schramsberg Crémant, north coast for $20) from Thursday, July 18 thru Sunday, July 21 in honor of "Celebrate Caviar Sacramento" in association with the Sacramento Chapter of the California Restaurant Association and CRAVE Sacramento.