New Talent Showcase – Comedy Show
Laughs Unlimited Comedy Club & Lounge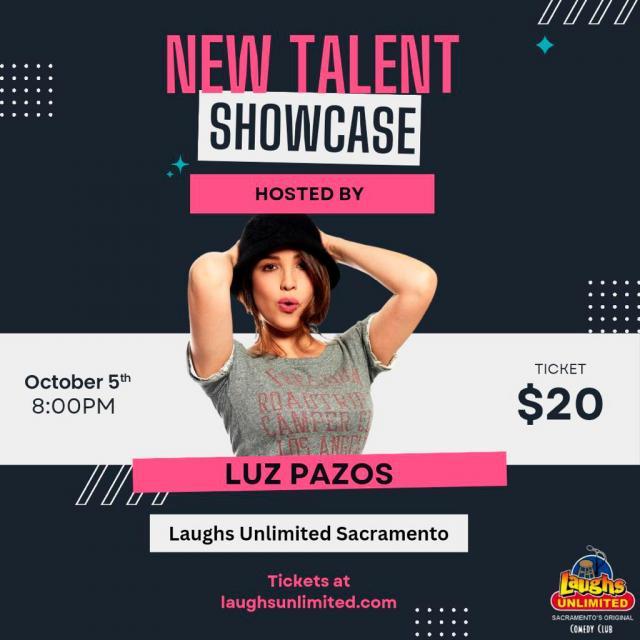 A former beauty queen and actress of stage and telenovelas, (what was she thinking getting into comedy?), Luz arrived in the US from Peru via Italy, where she studied for six years, acquiring degrees in theater and literature that she will likely never use. Her love of stand up and air conditioning brought her to LA, where she has been cracking up crowds with her unapologetic skewering of American culture to great acclaim. Though her experiences living on different continents have given her a broadened world view, she has never lost sight of what's personal, real, and really annoying, making her stand up relatable and utterly hilarious. When she's not rocking crowds, she enjoys life's simple pleasures like boxing llamas, eating stuffed guinea pig, and tennis.
Turn-ons: shopping and dining with men who aren't cheap.
Turn-offs: hiking dates. Take her to the mall!2 item minimum for each person.