Resin Pouring & Charcuterie Styling Workshop
Warehouse Creative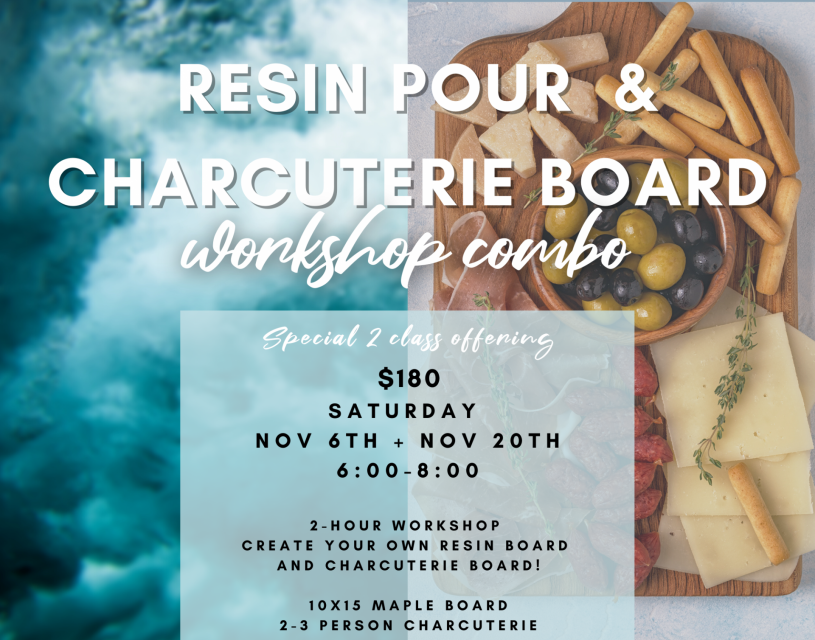 Join us for a fun two part workshop at Warehouse Creative!
For this special two part class we will be working with a 10×15 Maple board made by Sew Sawdust. The first class will take place on 11/6/21 where you will create your own Ocean Pour Charcuterie board with resin. Then come back on the 11/20/21 and use your board to create a 2-3 person Charcuterie board and learn the tricks of styling from Hi Honey Boards to make the most impressive board for all of your upcoming holidays!
Purchasing this class is for a two part class! Both classes will be held at Warehouse Creative at 110 L St Sacramento.