Ride on the Historic Turntable
California State Railroad Museum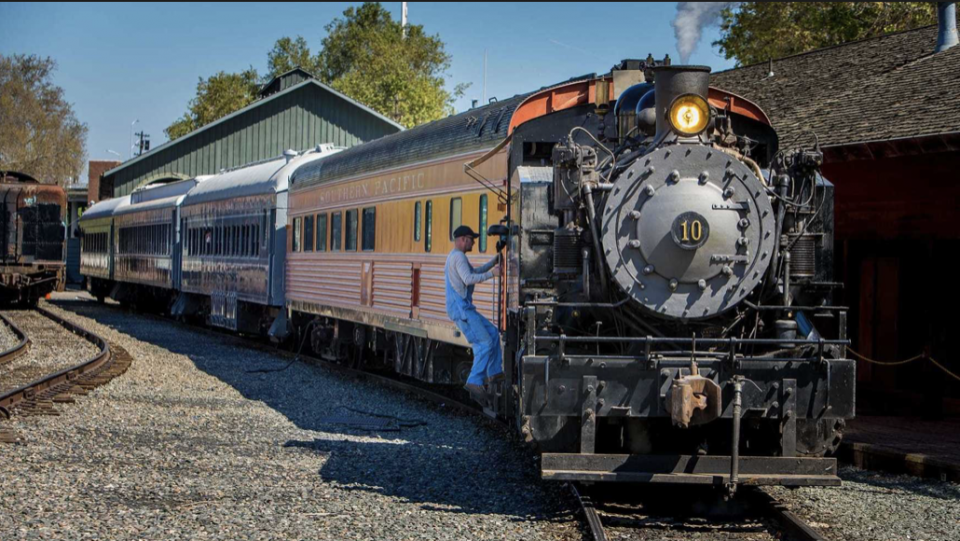 The California State Railroad Museum and Foundation are pleased to welcome guests aboard our turntable for a unique opportunity to take a spin! This short "round" trip is a new way to enjoy our historic trains in Old Sacramento. You will climb aboard our Gondola car and ride behind our smallest diesel engine over to the turntable, there you can get a up close view of the engine crew as they spin you around on the turntable. Come experience this rare opportunity while it lasts!
Departures will start at 10AM, leaving every half hour, with our last departure of the day leaving at 2:00 PM
Tickets will only be available for purchase on the day of in the ticketing office.