Souls of The City Altar Walk
by Sol Collective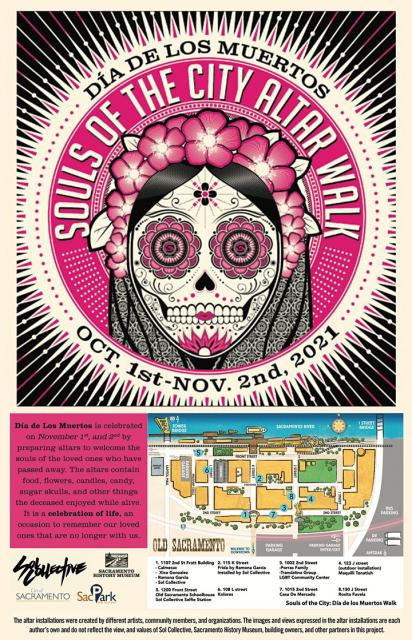 Our self-guided Souls of the City Altar Walk 2021. Our flyer has a map of where the altars are located in Old Sacramento. Visit our DDLM selfie station located at the Old Sacramento school house and participate in our interactive scavenger hunt.
Once you have completed the scavenger hunt pick up a free DDLM poster at the Sacramento History museums information desk (while supplies last).
Don't forget to tag @solcollective and or use the hashtag #soulsofthecity2021 when taking pictures at the selfie station.