Spring Community Chamber Series
by Sacramento Philharmonic & Opera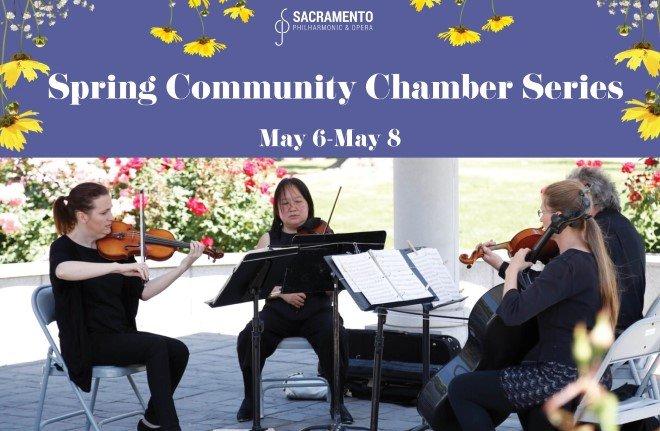 In conjunction with the excitement of Big Day of Giving and to thank our community for their generosity, the SP&O will host free, outdoor concerts across Sacramento on May 6 & 8, at the Old Sacramento Waterfront!
Those of you who are interested in giving please visit our Downtown Sacramento Foundation page to learn more.
Event Location
101 K Street
Times
Thursday, May 6th: 5:30-8:00 PM
Saturday, May 8th : 10:00 AM-12:30 PM, 2:00-4:30 PM & 5:30-8:00 PM.