Star Wars Weekend
Stage Nine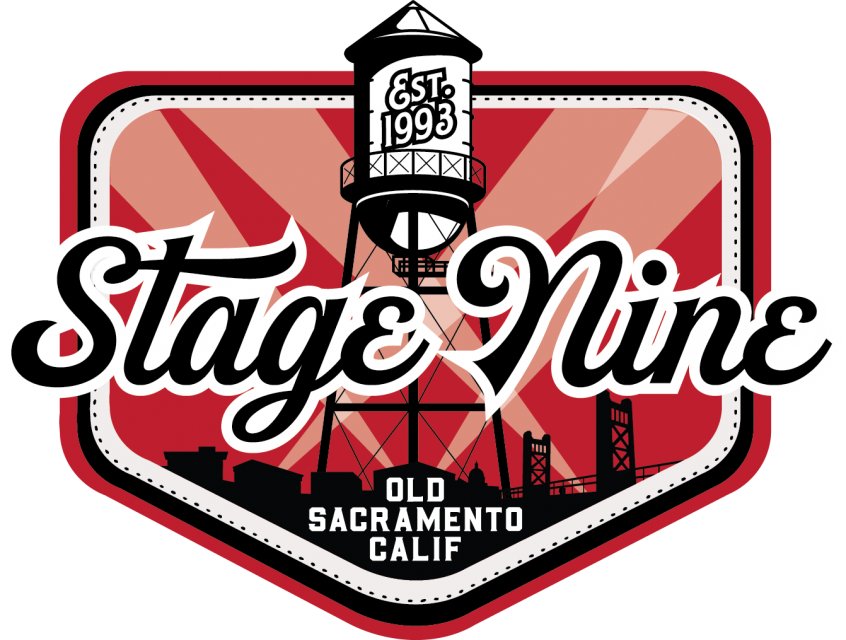 Located in the heart of the historic district at the Old Sacramento Waterfront, Stage Nine Entertainment invites the community to welcome two Thomas Kinkade Studios Artists – Monte Moore and Brian Rood – for a special "Star Wars™ Weekend" on May 6-7, 2023. Stage Nine will also unveil a new spiral staircase that takes guests from The Vault to a completely remodeled The Underground event space just below the popular retail store and art gallery. Artist meet-and-greet opportunities with Moore and Rood are available from 11 a.m. to 5 p.m. on Saturday and 11 a.m. to 4 p.m. on Sunday in The Underground, that will be filled with Star Wars™ memorabilia from Stage Nine's impressive collection. Both guest artists will be creating sketches for customers with purchase of any limited-edition canvas, signing purchased art pieces, and sharing stories about the inspiration behind each work of art.
A talented and versatile artist, Moore creates and paints The Mandalorian™ Star Wars™ Series paintings for Thomas Kinkade Studios, which are always fan favorites. Stage Nine offers a variety of The Mandalorian™ and Boba Fett™ canvas reproductions that will be available for viewing and purchase during this special weekend event.Moore has an impressive 30-year background as a professional illustrator focused on creating memorable and eye-catching pop culture related designs. He has created artwork for a wide variety of formats including for book covers, video games, movie posters, card games and comic books. In addition, he has had eight books published that feature his commercial artwork in the pop culture industries. Monte has won the World Fantasy Art Show twice for Best Black and White Work and has been a guest of honor artist at conventions and art shows around the world including Italy, Scotland, Belgium, and Germany and 2001 Guest of Honor at the San Diego Comic-Con International.
Brian Rood is a professional illustrator in the entertainment industry, most known for his photo-realistic watercolor and mixed media paintings from the Star Wars™ saga. He has spent the better part of the last two decades working primarily in a galaxy far, far away…His work for the Star Wars™ franchise can be found on everything from fine art reproductions to illustrated storybooks for Lucasfilm and Disney publishing. He has spent the last seven years creating more than 1,000 new illustrations for the most extensive storybook retelling of the Star Wars™ trilogies to date. His Lucasfilm and Disney publishing projects can be found in bookstores worldwide, and his work has also been used in a special Star Wars™ anniversary edition of Time Magazine. Brian's artwork has been commissioned and used by nearly every major licensor of Star Wars™ merchandise. He also assists in creating new artwork for Lucasfilm's style guides. Brian's fine art reproductions for Disney, Marvel, and Lucasfilm have been a staple throughout Disney Parks for the past decade.
During "Star Wars™ Weekend" at Stage Nine, guests are encouraged to come dressed in Star Wars™ attire, are encouraged to participate in a scavenger hunt taking place throughout the five Stage Nine retail stores and have the opportunity to spin the Stage Nine Prize Wheel to receive special in-store discounts and prizes valid all weekend long. As another fun highlight, each artist will provide a custom sketch for two grand prize winners.
Located at Front & K Streets (102 K Street) at the Old Sacramento Waterfront, Stage Nine Entertainment is well known as the area's premier entertainment retail destination that showcases approximately 20,000 unique items related to movies, television, toys, and pop culture. With five retail concepts – Stage Nine Entertainment Store, G. Willikers! Toy Emporium, The Vault, The Old Fashioned Candy & Confectionery Store, and California Clothiers – Stage Nine stores are open daily from 10 a.m. to 8 p.m. In addition to the retail offerings, Stage Nine is well known for hosting retail events attended by celebrities, artists, and entertainers. For more information about the special Star Wars Weekend activations, Stage Nine Entertainment, Inc., or Stage Nine Family of Specialty Retail Stores, please call 916-447-3623 or visit