Tango on J Street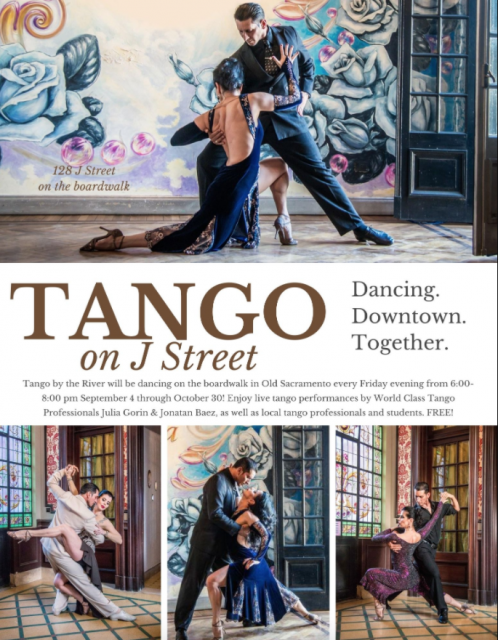 Tango by the River will be dancing on the boardwalk at the Old Sacramento Waterfront every Friday evening from 6:00 pm – 8:00 pm starting September 4th – October 30th, 2020!
Come enjoy live tango performances by World Class Tango Professionals Julia Gorin & Jonatan Baez, as well as local tango professionals and students.
It's FREE and located right on the boardwalk outside of Tango by the River at 128 J Street.
Please wear masks and adhere to physical distancing.