Track or Treat Train Rides
California State Railroad Museum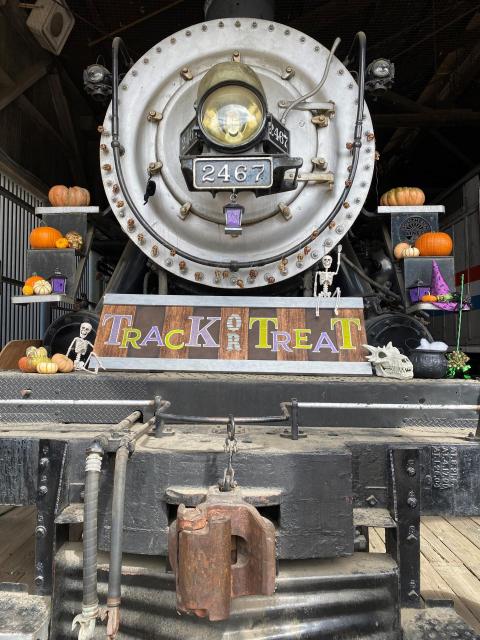 Saturdays and Sundays in October:
Train Times:
10:00 AM, 11:00 AM, 1:30 PM, 2:30 PM, 3:30 PM
New this year! Enjoy a delightful not frightful ride behind a diesel locomotive operated by our 'Skeleton Crew,' while our "(g)host with the most" car attendants keep the party going for 45 fun-filled minutes. Before and after your ride, enjoy exclusive access to the Passenger Station complete with fantastic games, activities, and photo ops for all ages!
Come dressed to impress in your Halloween best, and bring a bag to collect fun "Track or Treat" goodies!
Magical Mad Scientist First Class Experience:
Enjoy the excitement of the Magical Mad Scientist and his crew of minions. The laboratory is decorated with a display of crazy experiments fit for the mad Doctor himself, and his tricks and illusions will leave guests of all ages in awe. First Class guests will receive onboard refreshments. With nonstop fun and excellent service, First Class is perfect for those looking for an interactive and wacky time.
*Children under the age of 3 do not require a ticket and must be seated on an adult's lap during the train ride.