Twilight Dinner Cruise
by River City Queen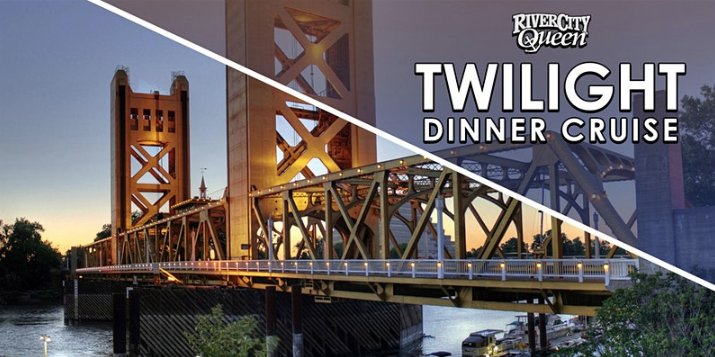 Twilight Dinner Cruise aboard The River City Queen- join them for a fabulous dinner experience cruising on The Sacramento and American River!
Guests will be greeted and welcomed aboard with a complimentary glass of champagne or sparkling cider.
You'll have a few moments to walk around, visit the bar, get to know the two levels of the boat. and take in the views and scenery around you before dinner as we set sail chasing the setting sun.
Boarding begins at 4:00pm followed by a cruise and dinner from 4:30pm to 6:30pm.