Typography: Then and Now
By Sacramento History Museum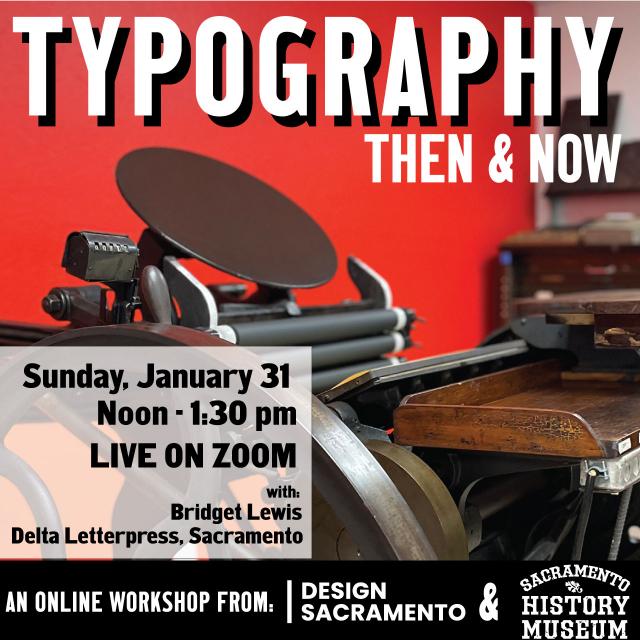 Join the Sacramento History Museum and Design Sacramento on January 31, 2021 at 12:00 p.m. as they delve into the use of typography in history and modern design. This 90-minute online workshop will trace the historical development of typography, investigating the origins of familiar typefaces you may know from the digital world and pointing out their distinguishing characteristics. They will also look at examples of how type was and is used to emphasize and enhance the printed word, including a few examples from the California In Print exhibition at the Sacramento History Museum.
Participants will virtually visit a working printshop and see how letterpress prints are made using wood and metal type on presses that date back to the 19th century and are still in use today. Each student will receive a print made from one of these historic presses in the mail after the class.
Ticket Information
Tickets are $20.00 per person, including your keepsake print. Sacramento History Members can sign-up at the discounted rate of $15.00 per person.