Waterfront Days

This exciting three-day event takes place on Front Street, The Embarcadero, and the 1849 Scene all along the wonderful Sacramento River with various activations taking place through-out the district. The heritage celebration features a wide variety of crowd-favorite entertainment, all free to experience and enjoy.
Guests in Old Sacramento Waterfront will be entertained by talented period musicians performing live throughout the district in addition to a Shakespearian Comedic Play. Experience the Gold Rush Fire Brigade (as seen at the Rose Bowl Parade), and other Old West theatrics, family-friendly melodramas, history re-enactments, horse-drawn carriages, canons, gold panning, hands-on children's arts and crafts activities, the popular Tent City depicting daily life during the Gold Rush, and much more.
As the sun goes down- we move to the Embarcadero for the Waterfront Days Country Dance & Beer Garden! Saturday and Sunday nights, featuring country artist Brad Johnson & The Killin' Time Band on Saturday and The Rob Staley Band on Sunday. All shows are completely free to attend.

Schedule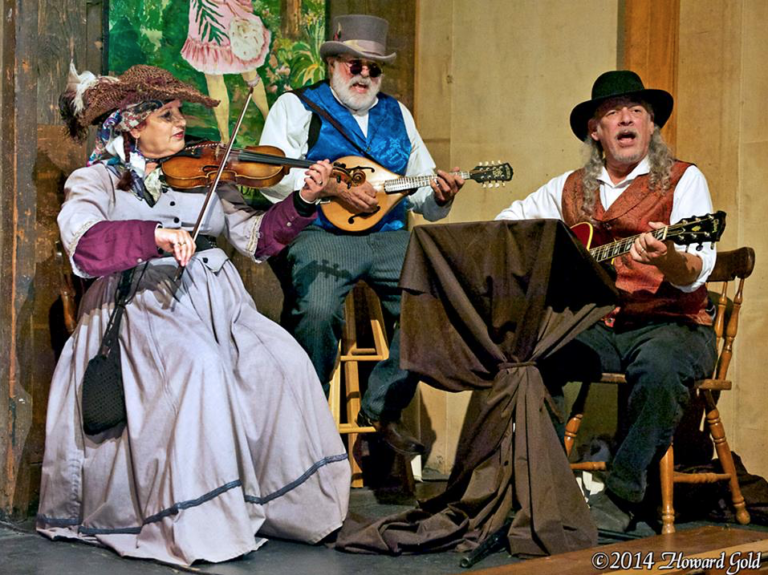 Friday, May 24th
Education Day
1 PM: "Quest for the Gold Spike" Melodrama at the Eagle Theatre*
7 PM: Waterfront Days Bar Crawl
Saturday, May 25th
10-5 PM: Outdoor Heritage Festivities
1 & 3 PM: "Quest for the Gold Spike" Melodrama at the Eagle Theatre*
6-10 PM: Brad Johnson & The Killin' Time Band (Embarcadero)
Sunday, May 26th
10-5 PM: Outdoor Heritage Festivities
1 & 3 PM: "Quest for the Gold Spike" Melodrama at the Eagle Theatre*
6-10 PM: The Rob Staley Band (Embarcadero)
Featured Activities
"Quest for the Gold Spike" Melodrama
For a limited run with final performances over Memorial Day Weekend, the California State Railroad Museum will proudly present an entertaining and interpretive melodrama titled "The Quest for the Gold Spike" in commemoration of the 150th Anniversary of the completion of the Transcontinental Railroad. Envisioned, written and directed by a team of dedicated California State Railroad Museum staff and members, the melodrama will be performed by talented local actors and actresses. Limited seating is available so interested guests are encouraged to arrive early.
Gold Rush Fire Brigade and Fireman's Brass Band
Horses! Wagons! Firemen! Music! What more could you ask for to help celebrate! Firefighters from several Gold Rush Era Fire Departments came together to parade and provide the public Living History re-enactments of an 1880's "Horse Drawn Fire Company" responding to fight a Fire and perform rescues. This year they are accompanied by their 1800's Fireman's Brass Band who play period music on original instruments. The Fire Brigade has performed at Old Sacramento Waterfront, San Francisco, Virginia City, Woodland, Grass Valley, Jackson and many other Gold Towns. Most recently they were part of the 2019 New Year's Day Rose Parade in Pasadena.
Stark Ravens Historical Players
The Sacramento City Ladies Cultural and Oratorical Society present their rootin' tootin fast n furious presentation of Willy Shakespeare's comedy, 12th Night! Join Mayor Orsino, Lady Olivia, Viola, Sebastian, Toby Belch, and the butler Malvolio, through 25 minutes of music, drama, and comedy, in this quick moving, fast talking tale, full of twists and turns of their merry lives! Performed multiple times throughout the day on Saturday and Sunday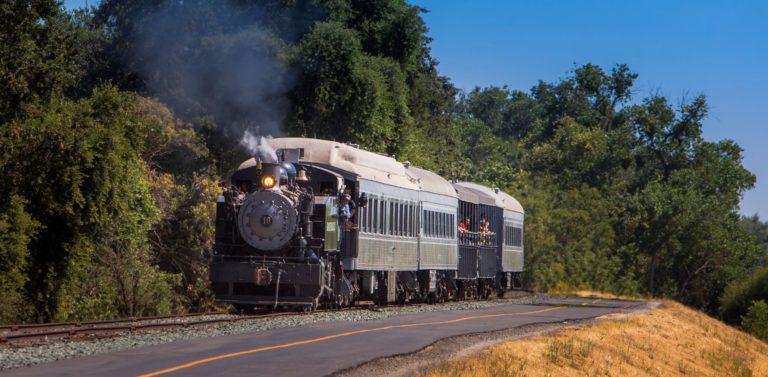 Take a Ride!
Care for an authentic and historic excursion train ride? How about a river cruise? Don't forget the charming Horse and Carriage rides! You'll find these at Waterfront Days! Purchase train ride, river cruise, and carriage tickets at their respective boarding points only.
Information
Lost & Found/First Aid/ATMs/Restrooms
Lost and Found is located at the Old Sacramento Waterfronts Visitors Center (on Second Street near J, next door to Wells Fargo History Museum). First Aid services are at the CM&T Co. building, next door to the Eagle Theater (on Front Street near J). ATMs are located at the Wells Fargo History Museum (Second and J Streets) and just south of the Delta King Landing (Front and K Streets). Restrooms are conveniently located throughout Old Sacramento.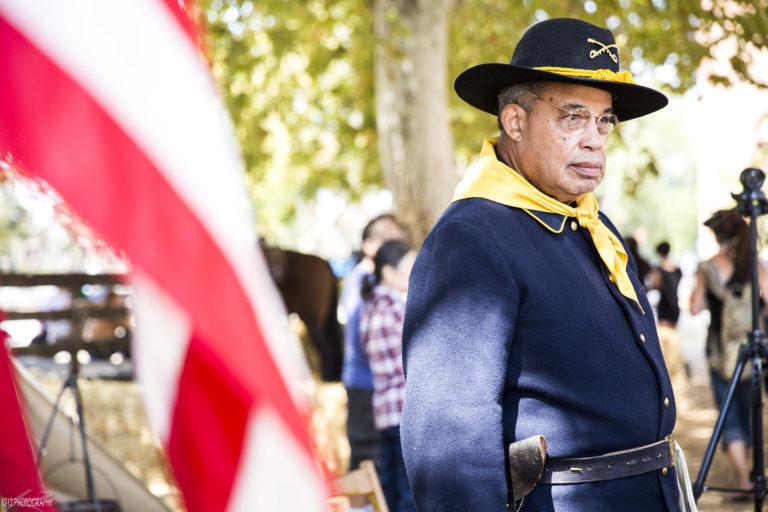 Parking
The district of Old Sacramento is shut down to vehicle traffic during Waterfront Days, please use the following parking garages, both garages take cash and credit:
Old Sacramento Garage – 2nd & I Street (entrance off I Street)
Tower Bridge Garage – At Neasham Circle (entrance off Capitol Mall)