Waterfront Yoga
with Yoga Moves Us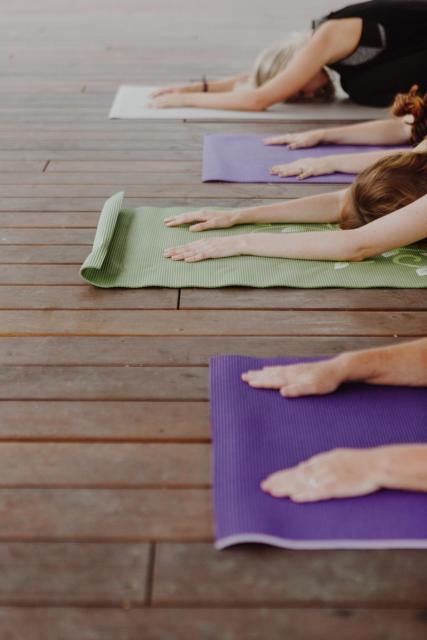 The Old Sacramento Waterfront is excited to bring back Waterfront Yoga, a FREE series hosted by YOGA MOVES US, this spring and summer of 2022!
Yoga Moves Us classes are open to all types and abilities. Yoga classes will generally involve a gentle warm-up, sun salutations, and breathing practice while progressing through standing, seated, and reclined postures. Yin classes are much slower and involve deep relaxation in mild-to-somewhat-intense postures. Yoga Nidra classes are aimed at complete relaxation with led meditation. Yoga Moves Us encourages each practitioner to listen to their body and modify or skip postures as needed.
Join us on the 1849 Scene at 101 I street every Sunday at 9AM, except for May 1st and July 31st the event will be held on the J Street Pier.
This event is free.
Donations are welcomed.