Underground After Hours Tour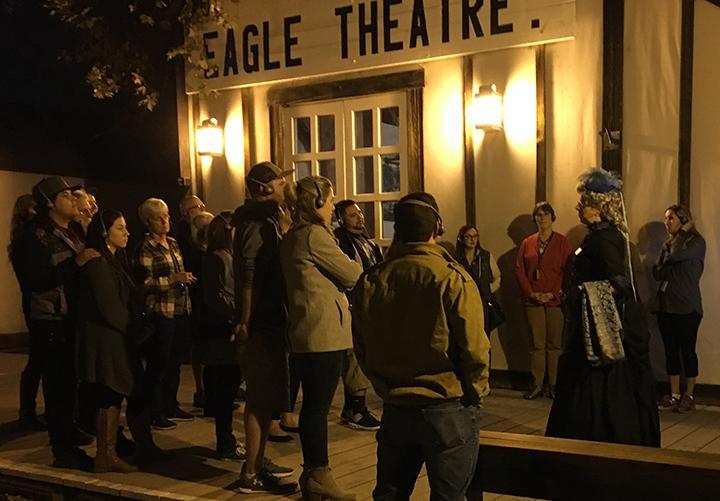 Presented by the Historic Old Sacramento Foundation. Tours run from May 1, 2020 through October 31, 2020.
Relive the night life of Gold Rush Sacramento – if you dare!
Your guides for Underground After Hours divulge matters they just can't discuss on the daytime tours: Murder, mischief, madness, mayhem – and madams!
Spend a night on the new town with a shady character from the past, who'll show you around to the saloons, gaming halls, theaters and houses of ill-fame – places you can only see in the twilight. Meet swindlers, soiled doves and sneaky speculators! Hear all the gossip on murders of passion, political intrigue, and the century's most notorious woman! Try your hand at a game of chance!
It's a gamblers' paradise!
*You must be 21 or older to participate