Atrium 916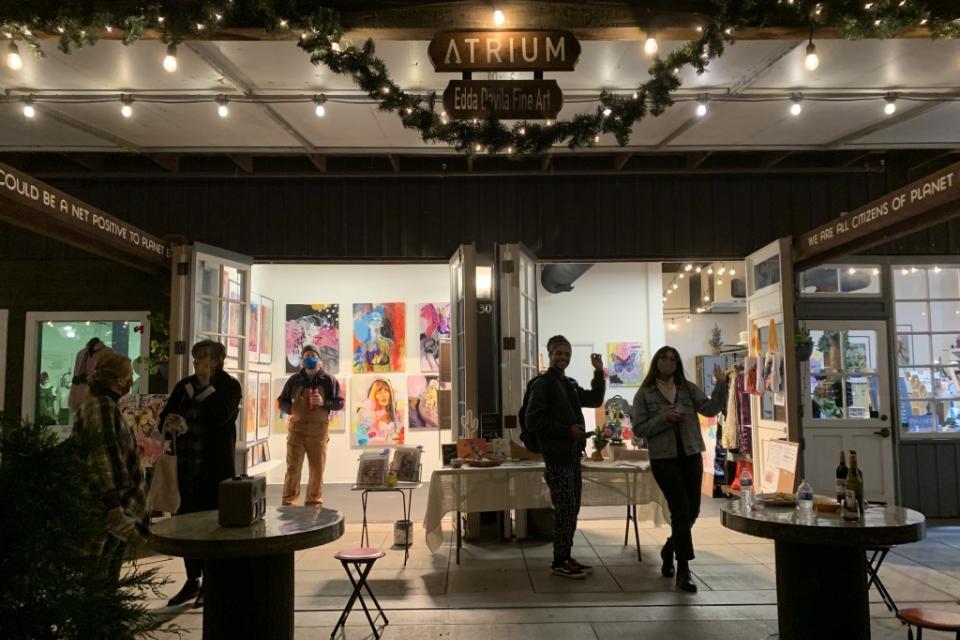 Welcome to Atrium 916, a 501(c)(3) nonprofit organization, nestled in the heart of the Old Sacramento Waterfront. We are a creative innovation center for sustainability, that offers a captivating and inspiring hub where creativity knows no bounds. Our art gallery and eco-art cafe is open every Wednesday to Sunday from 10am to 6pm. Make art, play games, and shop sustainable, locally made products.
Eco-Art Cafe Attractions
• Chalk up our large blackboard (free)
• Play the baby grand piano (free)
• Play games (free)
• Sculpt your own clay magnet ($15)
• Paint a canvas ($20)
A sustainable and creative experience for the whole family. Play the baby grand piano, chill out at the upcycled garden tables. The kind and welcoming staff will serve you art supplies on a golden platter. Order a cold and refreshing kombucha to sip as they serve you canvas, paints, brushes, stencils, clay and all the help you need to make your masterpiece. They'll be on hand to guide you through the experience well as change out your water and refresh your paint colors for a gourmet art experience.
Atrium Art Cafe reservations may be made in advance on Eventbrite, though walk-ins are always welcome! There is something here for everyone and we welcome people of all walks of life. It's a wildly different and refreshing retail experience for all things eco-friendly and made in Sacramento with fun things to do for all ages. You will find local original art, wallets made out of inner tubes, re-useable water balloons, Sacramento-made fashion, jewelry, night lights and so much more.
Don't want to leave the house but still want to support, local eco-friendly makers? You can do it from the comfort of your couch and get it delivered to your door with a smile – support local! Shop all things Sacramento Made at Sacramento. We offer same-day delivery in Sacramento, with plastic-free shipping nationwide.
After Black Friday, Atrium will be staying open until 8PM for the holiday season!
Our creative community includes the following businesses:
| | |
| --- | --- |
| Monday | Closed |
| Tuesday | Closed |
| Wednesday | 10 AM – 6 PM |
| Thursday | 10 AM – 6 PM |
| Friday | 10 AM – 6 PM |
| Saturday | 10 AM – 6 PM |
| Sunday | 10 AM – 6 PM |
Join our guest list to be informed about events, classes, and programs available to the public.