Chefs' Olive Mix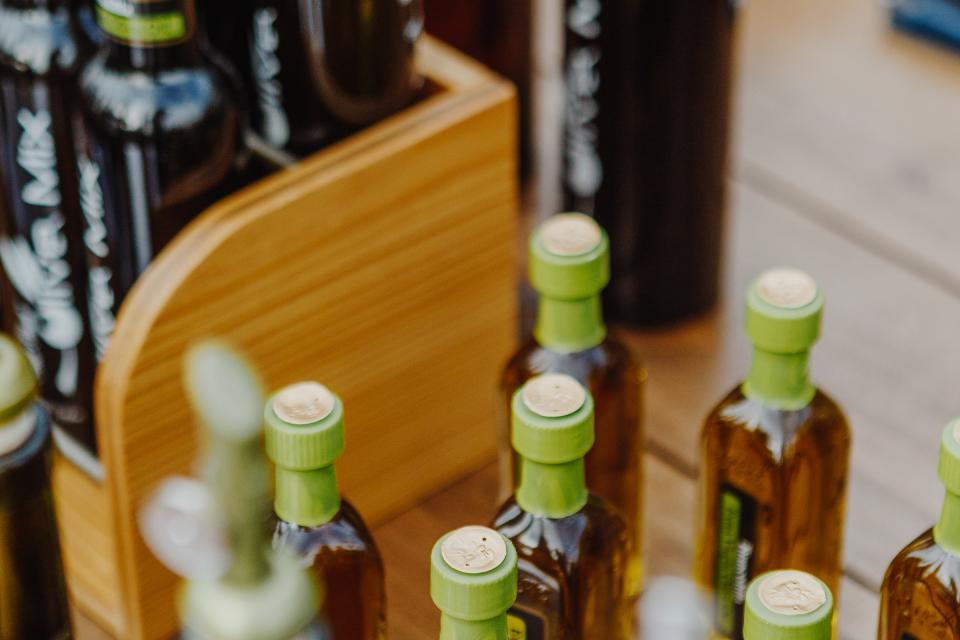 Chefs' Olive Mix is an extraordinary specialty store in Historic Old Sacramento where you can taste and mix 7 of the most Ultra Premium Single Cultivar Extra Virgin Olive Oils, 16 Fused & Infused Olive Oils, 18 Dark Balsamics, 15 White Balsamics, 3 Specialty Vinegars and 5 Gourmet Oils.
When you first walk into this delightfully charming upscale tasting room, you can't help but be dazzled by the 64 shiny and stunning stainless steel tanks (called fustis) that line the walls like proudly decorated soldiers. Each fusti contains either Ultra Premium Extra Virgin Olive Oils from all over the world or Balsamic Vinegars from the most revered producers in Modena, Italy.
Call to reserve one of the tasting rooms for your private event or go check out their unique recipes on their website!
| | |
| --- | --- |
| Sunday | 10:00am – 5:00pm |
| Monday | 10:00am – 6:00pm |
| Tuesday | 10:00am – 6:00pm |
| Wednesday | 10:00am – 6:00pm |
| Thursday | 10:00am – 6:00pm |
| Friday | 10:00am – 6:00pm |
| Saturday | 10:00am – 6:00pm |