Rio City Café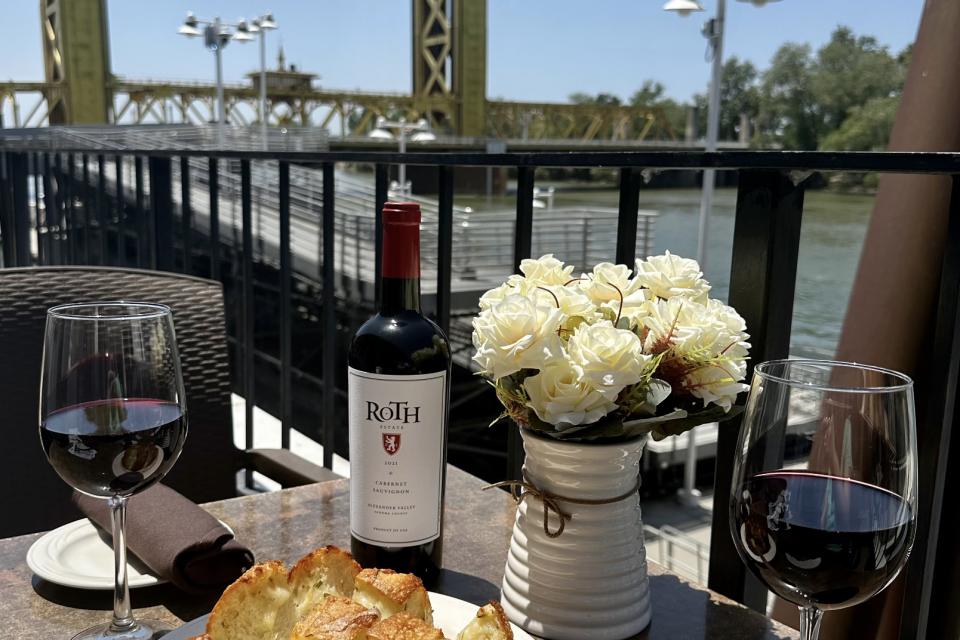 Rio City Cafe is situated right on the boardwalk in the beautiful, historic Old Sacramento Waterfront overlooking some of the most prominent landmarks. The Sacramento River runs by our spacious outdoor patio, with spectacular views of the historic Tower Bridge, the Ziggurat (Pyramid) building, and much more.
Rio City Cafe is a family-owned restaurant that opened its doors in May of 1994. The building itself is historic and was replicated after a steamship warehouse set during the Industrial Revolution and Gold Rush in the late 1800s. It brings an open, airy, and rustic feel with that classic touch that ties in with the rest of the Old Sacramento Waterfront District. We have both indoor and outdoor seating available as well as offer a full bar. Being both a relaxed and formal setting, we are great for any occasion or celebration. We can accommodate large parties and banquet events, as well as host private parties in our banquet room for special occasions. During the colder winter months, enjoy the view from inside near our cozy fireplace or on our heated and enclosed patio.
The Chef's approach is to present fresh, wholesome farm-to-fork ingredients and combine them in a way that is attractive, tasteful, and creative–simple food elevated. We offer California Cuisine with a focus on specialty meats and seafood that we create with influences from all over the world.
We offer a full bar, specialty cocktails, beers, and a well-rounded wine list.
Our best quality is our professional, family-friendly, and fun staff. Whether you want to simply enjoy a drink, grab a quick bite, or have a full-course meal, Rio City Cafe is here for you!
Parking at Rio City: Currently, we do not offer valet parking. However, we do have two parking garages and meters in Old Sacramento. The Tower Bridge Garage (located at 135 Neasham Circle; corner of Neasham & Capitol Mall) is the closest to us. Bring in your parking pass and we will validate your parking for 2 hours FREE, then it will be $1.50 for every additional half hour after that for either garage. Typically, Friday & Saturday nights, starting at 3:00 pm, the garages go to a flat-rate fee of $10 per car that lasts the whole night. This also may apply on some Sunday nights when Monday is a holiday. But if you can get a ticket at the gate when entering the garages, we can validate it!
| | |
| --- | --- |
| Monday | 11:00am – 9:00pm |
| Tuesday | 11:00am – 9:00pm |
| Wednesday | 11:00am – 9:00pm |
| Thursday | 11:00am – 9:00pm |
| Friday | 11:00am – 9:00pm |
| Saturday | 10:00am – 9:30pm |
| Sunday | 10:00am – 9:00pm |