Dia De Los Muertos
Sacramento History Museum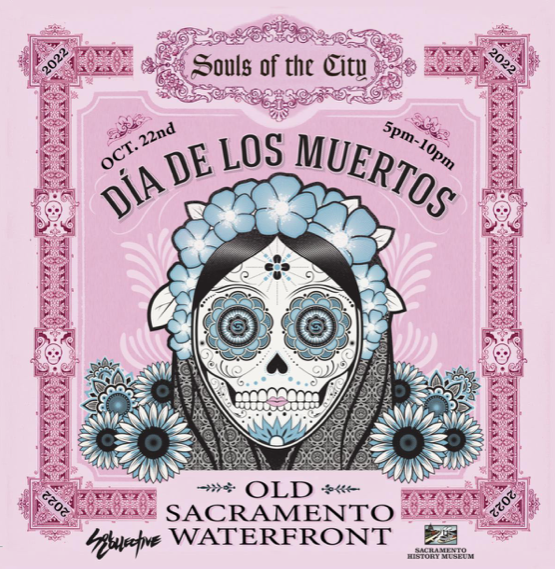 Remembering our Ancestors at Souls of the City
Saturday, October 22, 5pm – 10pm
Old Sacramento Waterfront
Souls of the City is back in Old Sacramento on October 22. Come out and celebrate Dia De Los Muertos with Maquilli Tonatiuh Aztec Dancers and the Sacramento Lowrider Commission.
This free event by Sol Collective, the Sacramento History Museum, City of Sacramento, and SacPark is the city's biggest Dia De Los Muertos festival and is located on the Old Sacramento Waterfront and Embarcadero. The family-friendly event will feature live music, dancing, food, traditional art, altars, sugar skull workshops, and lowriders.
Parking is available at the Old Sacramento Garage at 2nd and I Streets or the Tower Bridge Garage at Neasham Circle.