"LOVE IS LOVE" LGBTQ+ ART MIXER
Atrium 916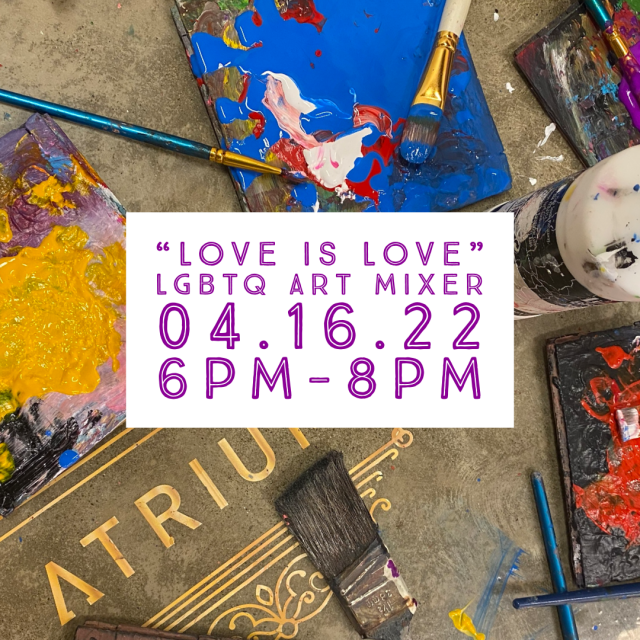 This art event is a celebration of love and artistic expression across the rainbow.
April 16th
6:00 pm – 8:00 pm
Tickets – $25 per person
On February 19th, participate in an artistic experience that focuses on collaborative artwork and sustainability to meet a kind, like-minded humans. The Atrium is kicking off, this February, a new monthly event designed for our LGBTQ+ community to find connections through art-making. Love is a spectrum, and all sexualities, gender identities, and presentations are welcome to come to connect, make collaborative art, and find creative community.
Humankind is diverse, and with it so is love, which comes in all shapes, colors, and combinations. This is an opportunity to be who you are and love who you love while creating zero-waste art using up-cycled materials. Come and connect with others who value creative expression, sustainable practices, and the freedom to love.
During the event, you will get to work together with other attendees on several communal art pieces using up-cycled materials and connect over the shared experience. The completed artwork will be available for bid at the end of the event as a fundraiser for our nonprofit the Atrium 916. This event will be held on our open-air patio and within the Atrium Gallery. Due to the nature of this event seats are limited.