Loving Earth Project Opening Reception
Atrium 916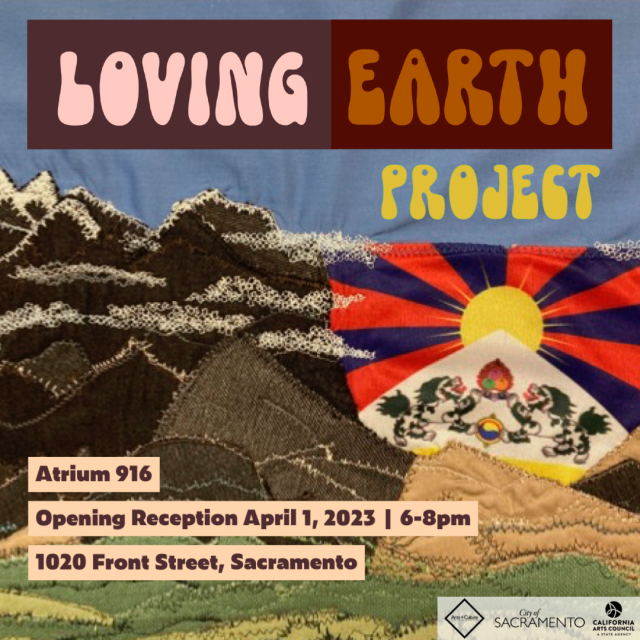 The internationally acclaimed Loving Earth Project visits historic Old
Sacramento just in time for Earth Day! Add your own personal touch to this
interactive exhibit, sip complimentary wine and create eco-friendly art.
The Loving Earth Project is a collection of beautifully crafted fabric panels from
environmental artists around the world. Sacramento's chapter of the Quaker Arts Networks is
spearheading this April exhibition to bring education and awareness about the pressing need
for change. Each fabric panel highlights a different issue important to the makers and allows
them to "express their love and concern for a world endangered by climate change".
This exhibit is a call to action, a love letter to our earth, and a showcase of positive change
already taking place. During the opening reception, attendees will be able to interact with the
exhibit and create their own panels to add to the walls. "Whatever our starting point, our
actions affect the wider environment. We invite you to explore some of the issues and how
we might each help reduce the threats to the world we love" states the Loving Earth Project.
Sustainability lovers and art collectors alike are invited to the exhibition opening night. Enjoy
thoughtfully crafted art, complimentary beverages. The gallery space is well ventilated with
floor to ceiling accordion french doors that open to the patio, creating an indoor/outdoor
setting.