Make Your Mark Mural Night
Atrium 916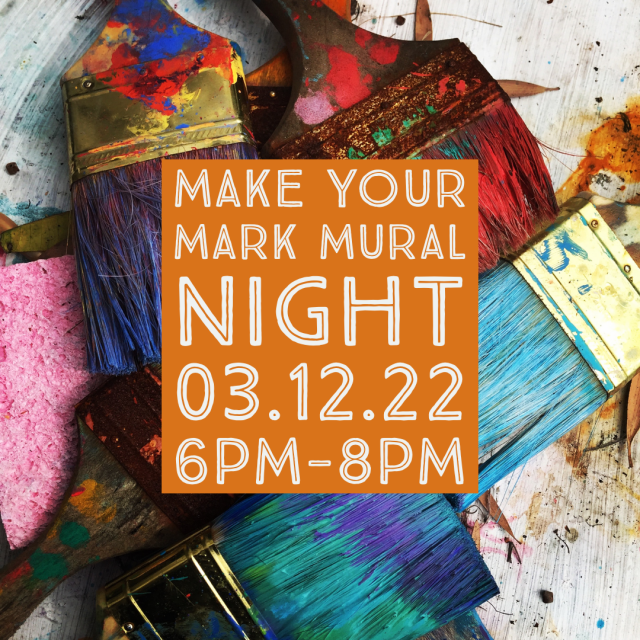 Come join in the creation of a mural-sized art piece in the Atrium Gallery.

A blank canvas contains a limitless world of possibilities; we have a canvas the
size of a wall to fill. You can join in creating a visual world on this canvas, guided by the Atrium Gallery team.

On Saturday, March 12th at the Atrium Gallery we will be creating a mural-sized painting that
encapsulates the life, creativity and vibrancy of Sacramento. People of all levels of experience
and artistic abilities are welcome! Art supplies and materials will be provided. All you need to
come is a kind heart and a readiness to work together while we make a happy mess. We have
complimentary wine and tea to sip and upbeat music to vibe to while you create art that will
last. This event is held on our open-air patio and within the Atrium Gallery.