Old Sacramento Ghost Tours
Sacramento History Museum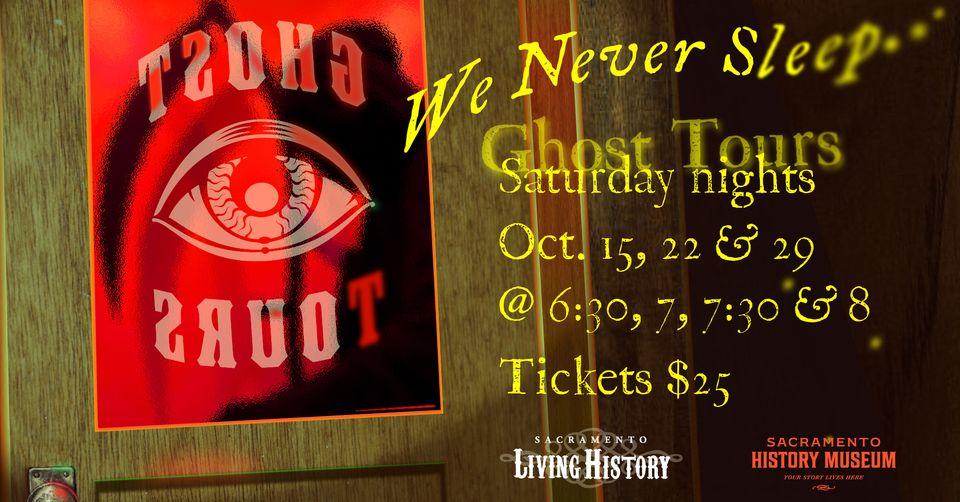 Come join the "ghosts" of early Sacramento as you search for clues and solve true tales of Sacramento's phantom past! Beware of wronged soiled doves, misidentified remains, and colorful Gold Rush characters. Hear tantalizing tales of how folks lived – and died! – in our fair city.
These guided walking tours lasts approximately one hour and are recommended for those 8 years of age and older.
Tours will "depart" at 6 pm, 6:30 pm, 7 pm, 7:30 pm, 8 pm, and 8:30 pm on Saturdays, October 14th, and 21st. Tickets for our annual Ghost Tours are $25 per person. Purchase them at shopsachistorymuseum.org or by calling the Sacramento History Museum at (916) 808-7059.