Sustainable Santa
Atrium 916 - Eagle Theatre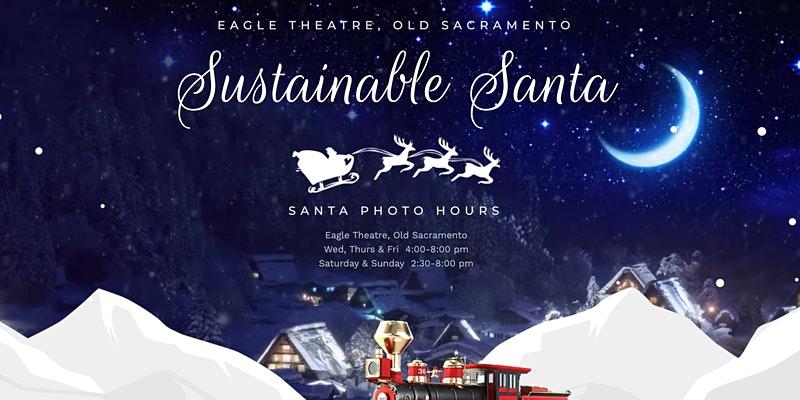 Come and meet Santa, and get to open a magical box, get photos and tell him how good you have been. Santa is here on a search for children who will be the guardians of the North Pole. The North Pole is getting warmer, and we must do all we can, to keep it cold. Share your wish with Santa, and let him know what you are doing to be a kind protector of good, and the environment.
Over 5 high resolution photos, capturing magical moments, will be digitally emailed, for a zero-waste experience that you can take anywhere and print on anything.
$20 donation at the door per photo experience and 100% of the proceeds support the nonprofit : Atrium 916, building kind creative solutions for a sustainable future. Tickets purchased through Eventbrite are $25 to cover Eventbrite fees.
To protect us all, please wear masks at all times, until prompted by the photographer.
Eagle Theatre, Old Sacramento
921 Front Street
Wednesday, Thursday & Friday 4:00-8:00 pm
Saturday & Sunday 2:30-8:00 pm