Totes & Coats, Nothing New Here: An Upcycle Fashion Event by Lorna Miser
Atrium 916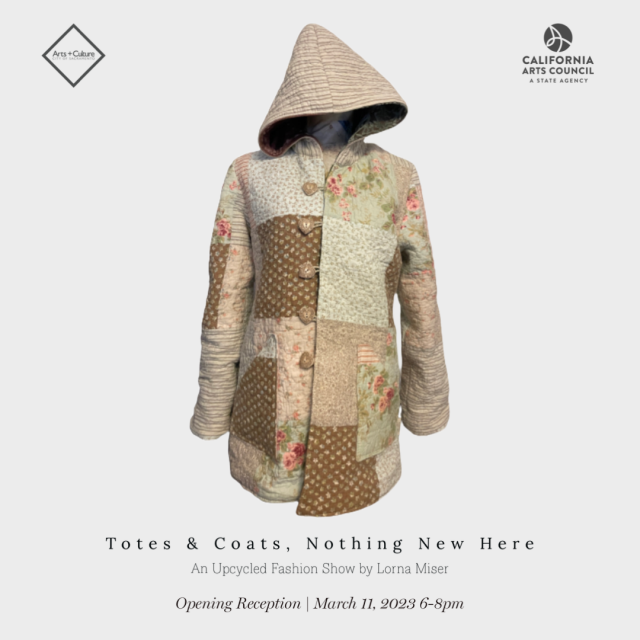 Environmental fashion designer, Lorna Miser, debuts her 2023 couture line of purses and outerwear. Mingle with models in this interactive exhibit, sip complimentary wine alongside live music and an exclusive interview with the artist.

Artistic, one-of-a-kind coats, purses, and bags sourced from previously used items compose a spring collection like no other. Lorna Miser's complex couture pieces highlight four decades of ingenuity and bring sustainability to the forefront of the conversation on the immediate need for change.

During the opening reception, attendees will meet models and see Miser's intricately crafted designs as they were intended: in action as wearable art. This exhibit and opening event showcases the possibilities of upcycled fashion, and provides a snapshot into the behind the scenes processes that go into creating clothing out of materials such as upholstery remnants, inner tubes, used leather coats, quilts and jeans.

Fashion lovers and art collectors alike are invited to the exhibition opening night. Enjoy live music, complimentary beverages. The gallery space is well ventilated with floor to ceiling accordion french doors that open to the patio, creating an indoor/outdoor setting.